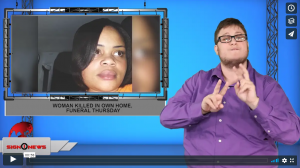 Transcript
On Thursday, mourners are expected to gather at Concord Church in Dallas to say goodbye to Atatiana Jefferson.
She was killed by Fort Worth police officer Aaron Dean through the window of her home.
A neighbor had called the police for a welfare check after seeing her door open late at night.
Dean has been charged with murder.
Jefferson was supposed to be buried over the weekend her father asked a judge to stop the funeral so he could be apart of the arrangements.
Atatiana's funeral will be open to all members of the community.