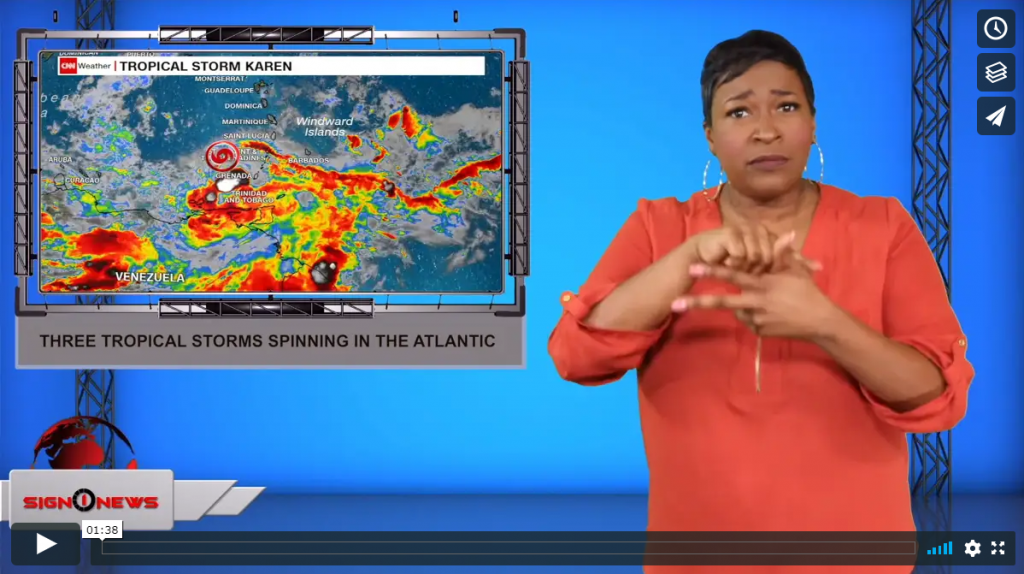 Transcript
Three tropical storms are spinning through the Atlantic right now.
Tropical Storm Karen is heading to Puerto Rico and the Virgin Islands.
Karen was downgraded Monday to tropical depression after the system weakened.
But it has strengthened to a tropical storm again.
The storm is expected to make landfall on Puerto Rico Tuesday afternoon.
Forecasters say most of the people will see two two four inches of rain, but some areas could get up to eight inches.
The Virgin Islands will also see rain and wind from the storm.
Meanwhile, Tropical Storm Jerry could come close to Bermuda.
And the island may see tropical-storm-force winds.
And Tropical Storm Lorenzo has formed southeast of the Cabo Verde Islands.
Lorenzo could strengthen into a hurricane by midweek and could become a major hurricane by the weekend.