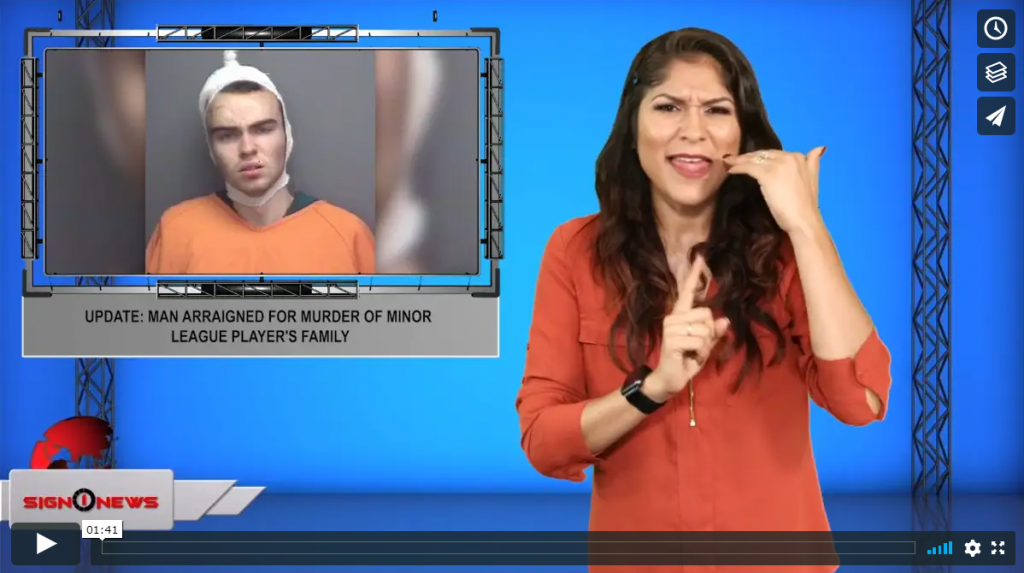 Transcript
We have an update to a story we brought you last month.
Eighteen-year-old Matthew Thomas Bernard appeared in a Virginia courtroom yesterday.
He is facing three counts of murder in the shooting deaths of his own mom, his sister and his fourteen-month-old nephew.
Bernard's sister was married was married to minor league baseball player Blake Bivens.
Police say Bernard shot his family and the family dog at their home.
However police still have not revealed a motive for the killings.
As you can see Bernard has bandages on his head in this arrest photo.
Authorities say that's apparently from him banging his head against the cage of the police car when he was taken in.
In court Thursday, Bernard's lawyer asked for a competency and sanity evaluation, which the judge agreed to.
Bernard has also been placed on suicide watch.