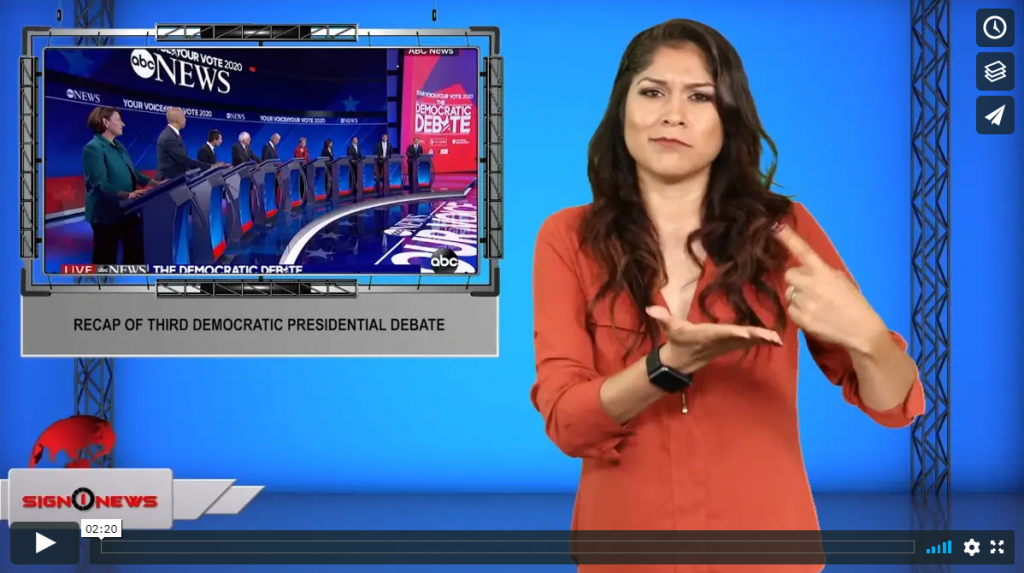 Transcript
The third democratic debate took place in Houston, Texas Thursday night.
Thank you to ABC news for providing this image of the debate stage.
This time the crowded field of candidates was narrowed down to the ten highest polling candidates.
With the first primary contest less than five months away, each candidate is hoping to gain an edge in the tight race.
Once again, all eyes were on Joe Biden as his rivals took shots at the former Vice President, hoping to chip away at his lead.
The biggest shot came from former Secretary of Housing and Urban Development Julian Castro who blasted Biden about his age and questioning his memory.
While some analysts say Castro went too far, Castro disagrees.
As for Biden, his pitch was similar to the last two debates.
He believes he is best positioned to take on President Trump.
Senators Elizabeth Warren and Bernie Sanders debated each other on healthcare and Medicaid, hoping to win over the progressive vote.