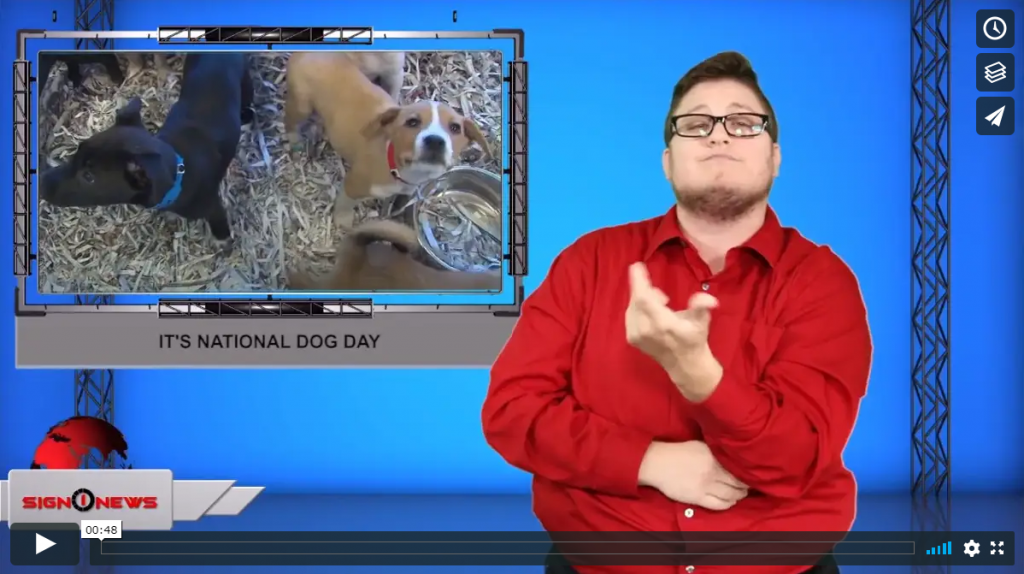 Transcript
Last week we asked our Sign1News fans to send pictures to us in honor of National Dog Day today.
Oh boy! The response was huge!
We received hundreds of pictures of dogs in costumes, overlooking sunsets, riding in cars, watching TV and napping with their human brothers and sisters.
Our editors did her very best to include every picture we received.
Thank you everyone.
Be sure to continue to continue to watch this broadcast after I sign off for our National Dog Day picture montage.