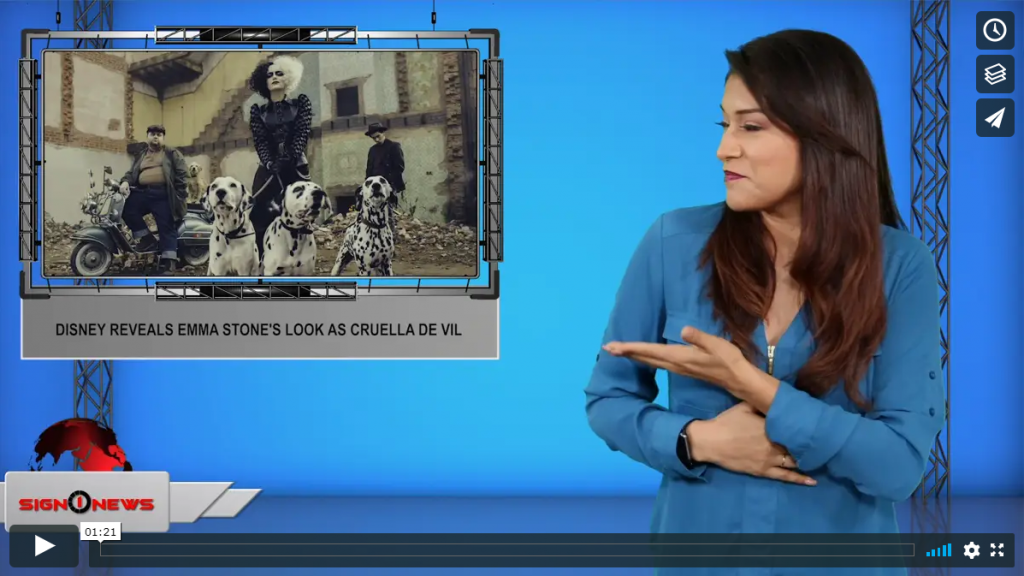 Transcript
Disney reveals Emma Stone's look as Cruella de Vil (8.25.19)
Disney fans are getting their first look at the new punk rock look for Cruella de Vil.
Emma Stone plays the evil dog napper in the upcoming movie "Cruella."
It's an origin story for the classic "101 Dalmatians."
The new look was unveiled at Disney's the D23 Expo in Anaheim, California.
Similar to the old character, Stone's Cruella wears a two-tone black and white hairstyle, has red lips and black eye makeup.
But instead of her signature fur coat, she's wearing leather head to toe.
In a video appearance during the Expo, Stone revealed that the film will be set in London's 1970s punk rock era.
"Cruella" hits theaters on May 28, 2021.