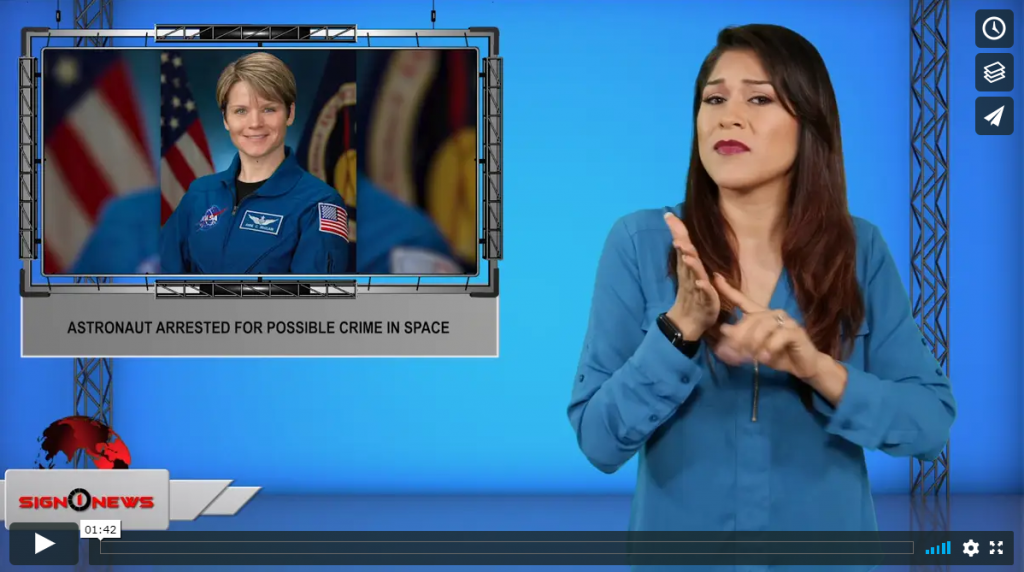 Transcript
Astronaut arrested for possible crime in space (8.25.19)
NASA astronaut Anne McClain is accused of improperly accessing her wife's bank account while aboard the International Space Station.
It could be the first allegation of a space crime.
According to the New York Times, McClain admitted to NASA investigators she accessed the account belonging to Summer Worden.
She says she was monitoring the account to ensure the well-being of Worden's son, who the couple had been raising together.
McClain says she had Worden's permission and used the same password to access the account as always.
However Worden claims McClain committed identity theft but admits she didn't see any moved or spent funds.
And Worden's parents say McClain is conducting a campaign to try to gain custody of their daughter's son.
Worden filed for divorce in 2018 after McClain accused her of assault.
She said that accusation was also part of McClain's alleged attempt to gain custody of the child.