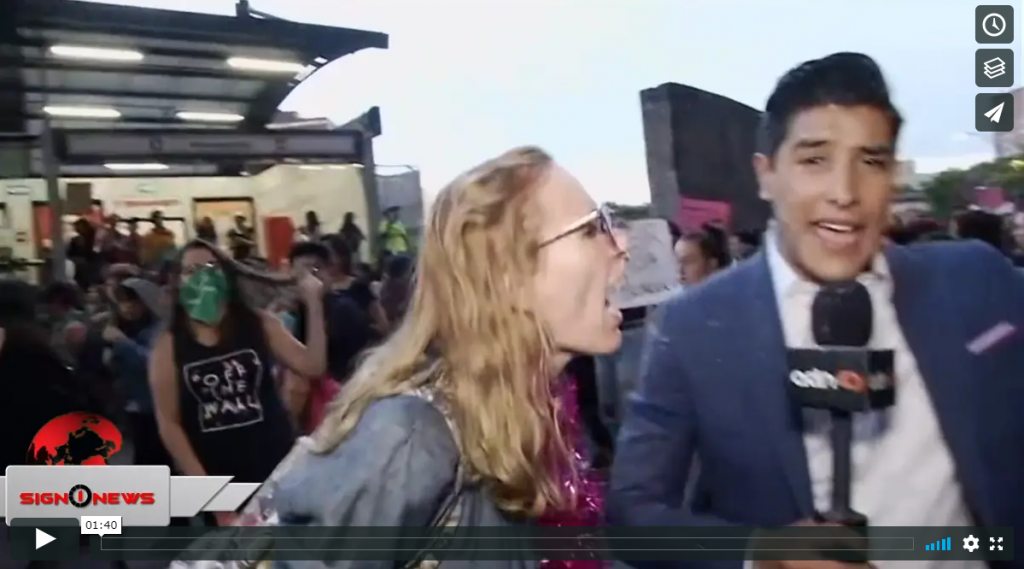 Transcript
Juan Manual Jimenez, a reporter for CNN affiliate ADN40 was knocked unconscious on live television while reporting on a protest against gender violence in Mexico City.
While he was talking, a woman walks up and yells into his microphone.
A few seconds later, an unknown man approached Jiminez from behind and without any interaction at all, punched him in the face.
The journalist was thrown to the ground, unconscious from the blow.
We want to warn you: the video is difficult to watch.
Also the reporter is speaking in Spanish so there is no captioning.
Fortunately Jimenez is out of danger after being treated at the hospital.
The journalist is getting legal support from the city's attorney general office which is investigating the incident.