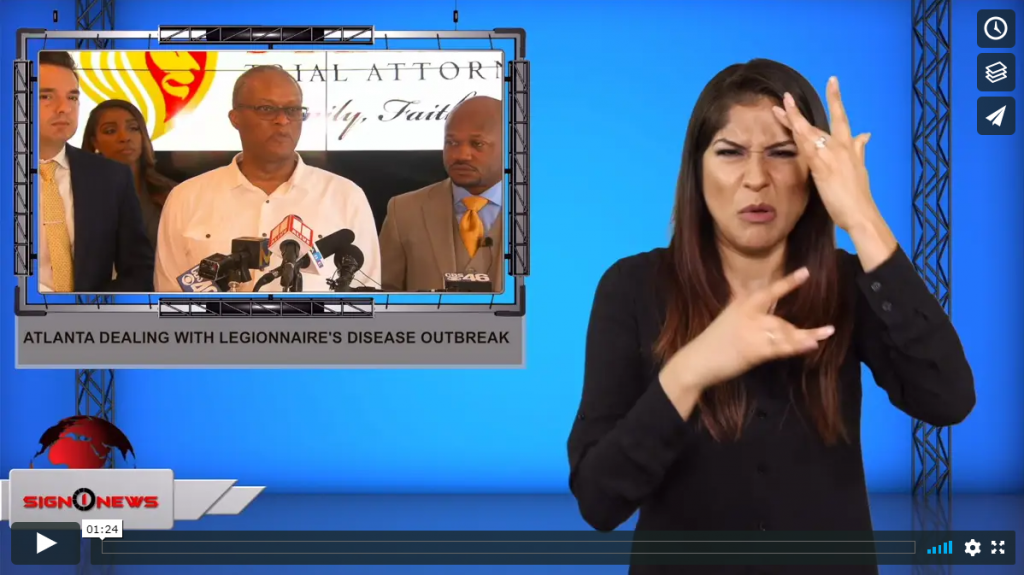 Transcript

The city of Atlanta is dealing with the largest outbreak of Legionnaires' disease in the city's history.
Eleven confirmed cases, sixty-three probable cases and one death have been linked to a Sheraton hotel in the city.
And now several lawsuits are being filed on behalf of those who contracted Legionnaires' disease while staying there.
Lawyers say every hotel knows bacteria lives in its water systems and policies and procedures should be in place to prevent the spread of Legionella.
For an outbreak like this to happen, lawyers say someone did not follow procedure and families should be compensated for their injuries.
Officials with the Sheraton Hotel say they have completed a thorough cleaning, scrubbing and chlorination of all its water features and they are working closely with the Georgia Department of Public health and environmental experts to ensure no further threat of Legionella infection.