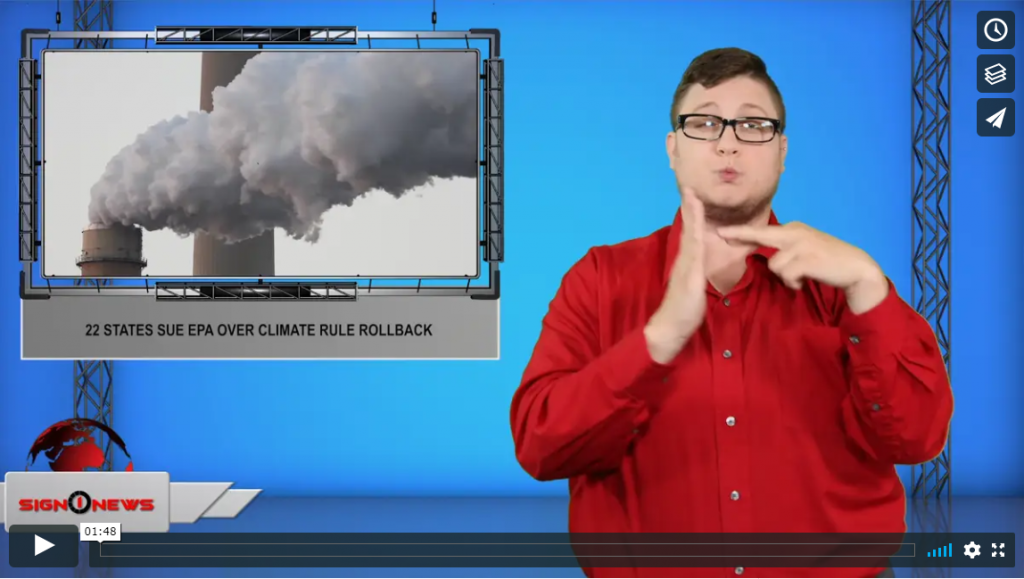 Transcript
A coalition of 22 states and some cities are suing the Environmental Protection Agency over its rollback of an Obama-era climate rule involving powerplants.
It has the potential to become a historic court case that may reduce states' ability to choose sources of energy with lower greenhouse gas emissions.
The federal lawsuit challenges the EPA in its efforts to rollback restrictions on coal burning power plants.
It claims a change undercuts efforts to reduce greenhouse gas emissions and disregards the federal Clean Air Act.
The rule change is designed to make good on President Trump's campaign promise to revive the nation's coal industry.
And eliminates what had been an aggressive effort to reduce the energy sector's carbon footprint.
However the EPA is defending the revised rule, saying it believes it will be upheld in the courts.
This is the latest pushback by states accusing the Trump administration of endangering the environment with his policies.
Four the states involved in the lawsuit are Wisconsin, Michigan, Pennsylvania and North Carolina, which Trump won in the 2016 election.