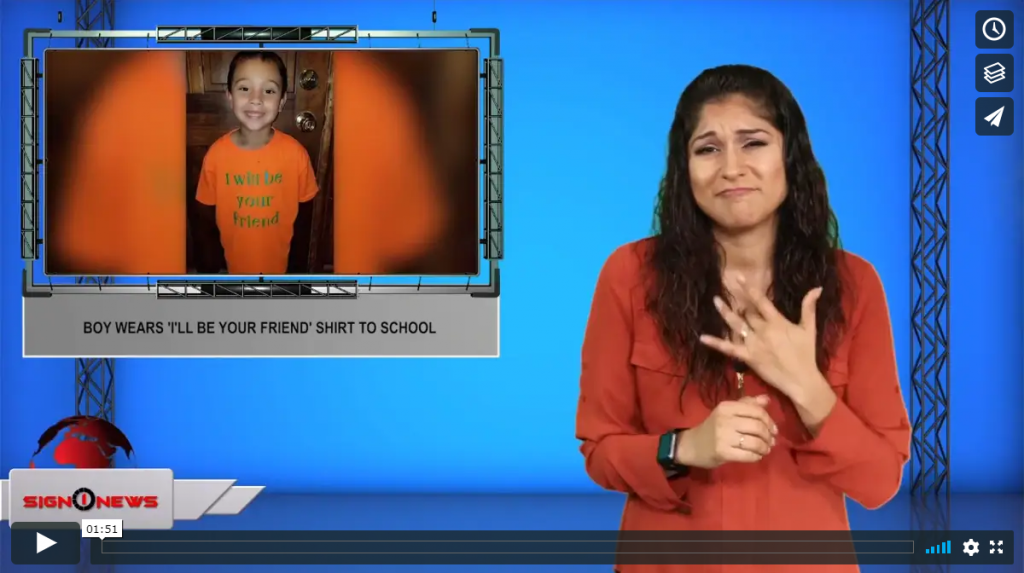 Transcript
This next story will really tug at your heartstrings.
And it comes just as many students are returning to school for a new year.
Nikki Rajahn says it all started when she told her son Blake she would custom-make him any kind of shirt he wanted for his first day of first grade.
She thought he would do something sports-related since he loves basketball and football.
But Rajahn says Blake took some time to think about it and then he asked her to make him this anti-bullying T-shirt.
It says "I will be your friend."
The six-year-old told his mom he wanted the kids who need a friend to know he is there for them.
Rajahn posted a photo of Blake in his shirt and it's been shared thousands of times on social media.
In the post she wrote "Never underestimate your kid's heart for others!"
The "I will be your friend" shirts have garnered so much interest that she's now selling them online.
If you're interested in ordering one, just go to Rajahn's official storefront at DSGNTree.com.