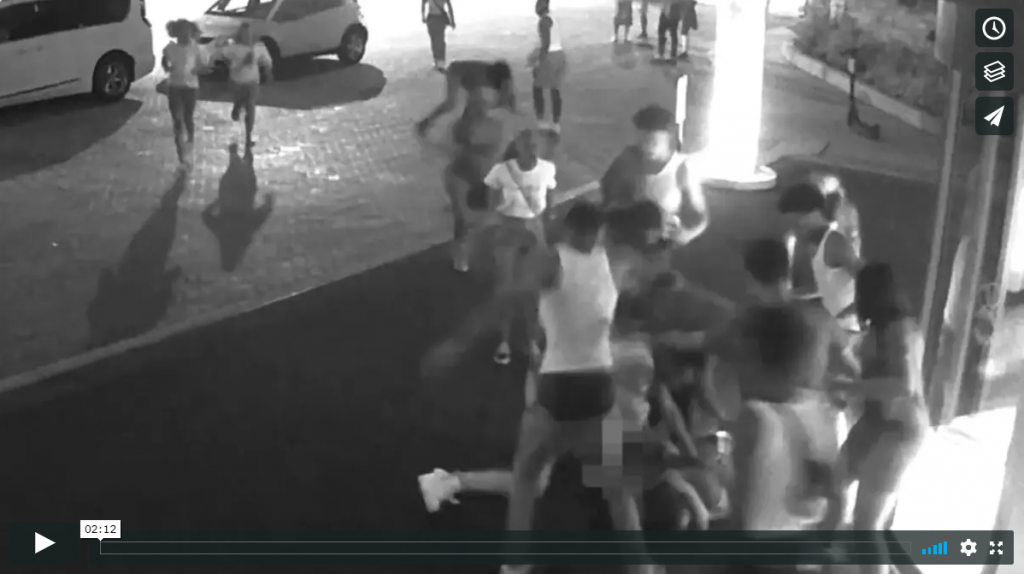 Washington DC Metro police shared video of a brutal beating that happened at the Washington Hilton in the Dupont Circle neighborhood on Sunday, July 14 at around 1 AM.
The video was pulled from security cameras and it shows a group of young people beating a victim on the ground.
We have to warn you: the video in this story is graphic and may be disturbing to some viewers.
Witnesses told police a second victim attempted to intervene in the attack.
All the people involved fled the scene.
Both victims were treated for their injuries which were not life-threatening.
Now law enforcement say they're looking for 10 suspects believed to be 13 or 14 years old both male and female.
Police are asking anyone with information identifying the suspects to call 202-727-9099 or text 50411.
Police say the information could be eligible for a reward.