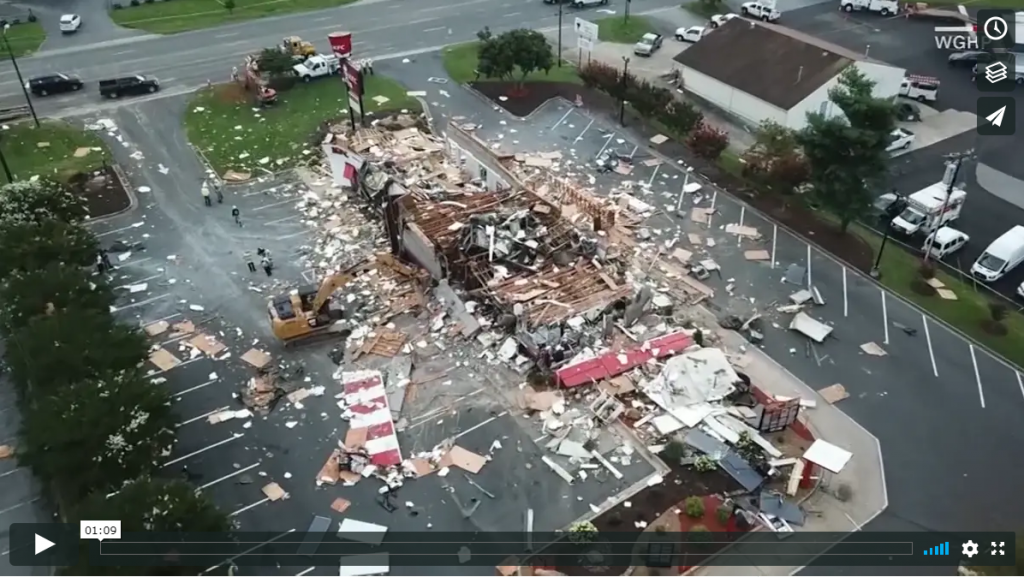 Transcript
A KFC in North Carolina was leveled by a massive gas explosion and the whole thing was caught on camera!
An employee told police he smelled gas while closing the restaurant.
He called the gas company and tried to shut off the nozzle before he left for the night.
It didn't work.
Check it out.
Police say luckily no one was found inside the building and no injuries were reported.
Some neighboring buildings were damaged by the blast.
The impact was felt up to 2 miles away.