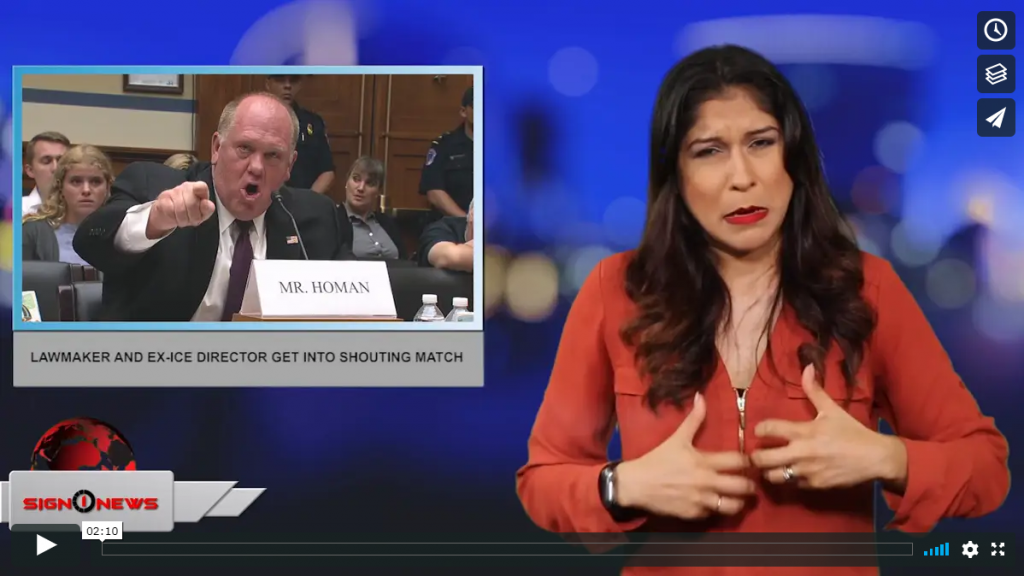 Transcript
Virginia Democratic representative Gerry Connolly and former acting Director of Immigrations and Customs Enforcement Thomas Homan got into a fiery shouting match during a hearing about separations of undocumented migrant families.
Democratic lawmakers detailed the horrific conditions they say they witnessed while touring detention centers on the border.
Connolly angrily said "You can talk all you want about whether the poor border patrol is overwhelmed. That makes no excuse for how we are treating children! Is there no limit to what you will justify in this administration when it comes to the mistreatment of our fellow human beings?
An angry Homan was clearly frustrated by what he believed was an ignorant and one-sided view by lawmakers about the crisis at the border.
He shot back: "I am the only one in this room who has worn a green uniform and been on that line! I'm the only one who stood in the back of a tractor-trailer surrounded by 19 dead aliens including a five-year-old boy who suffocated to death in his father's arms. I was there and I saw and I smelled it and it's terrible. I still have nightmares daily!
All this comes as a result of a House oversight committee report which said at least 2,648 children were separated from their parents, at least 18 were infants and toddlers under the age of two, including nine babies under the age of one, kept apart for 20 days to six months.