Transcript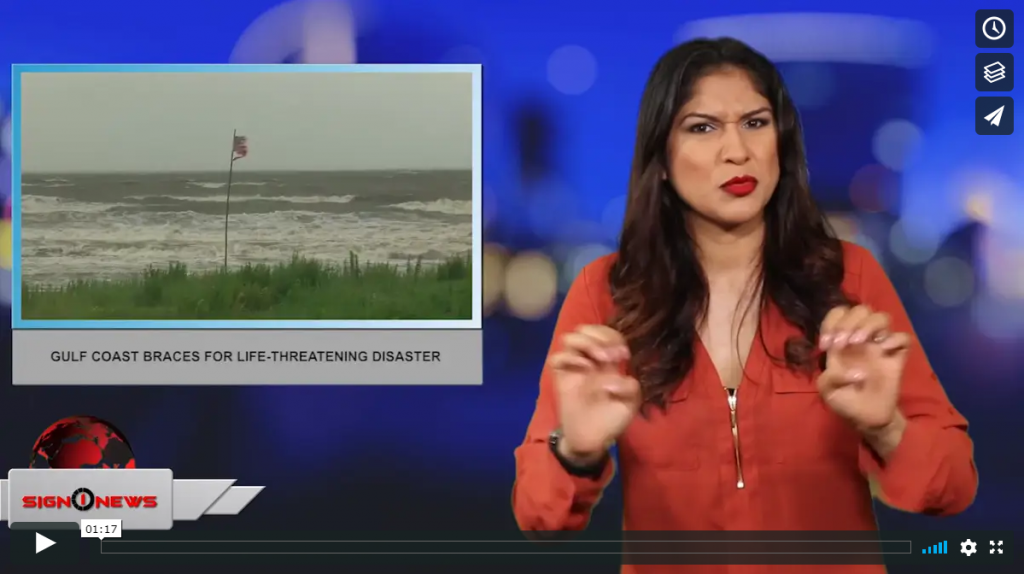 The US Gulf Coast is bracing for disaster.
Hurricane Barry has become more powerful as it churns towards shore.
The National Weather Service is using terms like "life threatening floods."
There has already been widespread flooding, deadly storm surge and destructive winds with the possibility of spawning tornadoes.
More than 62,000 customers are without power across Louisiana.
These threats have sparked an emergency along the US Gulf Coast.
Officials are urging people to stay indoors for the next 24 to 48 hours.
Louisiana's governor has ordered all floodgates shut closed in an attempt to protect the city of New Orleans from complete devastation.
Sign1News will continue to bring you updates with sign language interpretation as information becomes available.