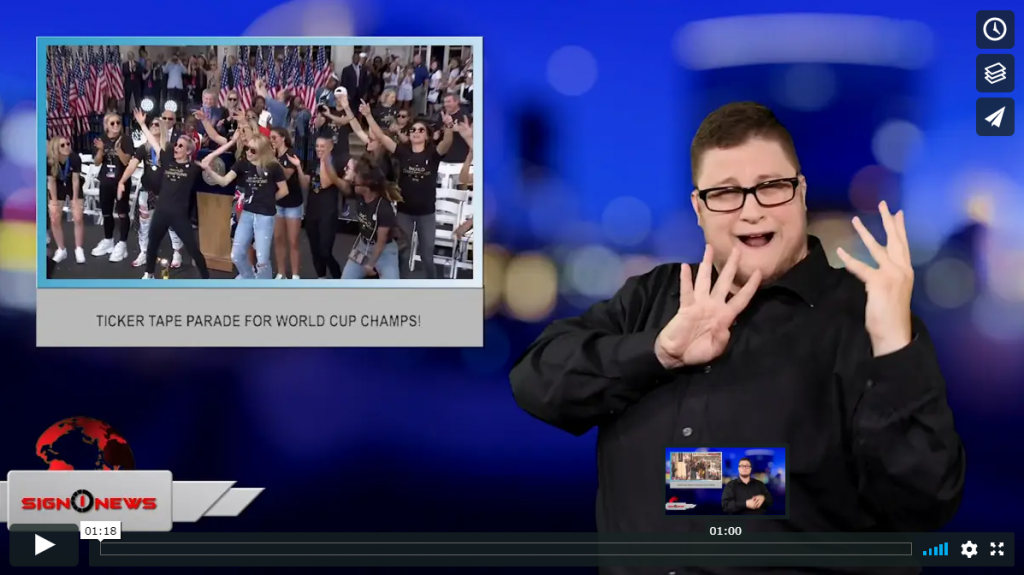 Transcript
Thousands of people lined the streets in New York City for a hero's welcome of the four time World Cup champ US women's national team.
The tickertape parade wound through Battery Park along Broadway to City Hall.
New York Mayor Bill DeBlasio rode on the float with Megan Rapinoe, Alex Morgan, Julie Ertz and Carli Lloyd.
The float also had a globe on it bearing the words "World Champions" around its equator.
Some fans along the route held up sign saying "Rapinoe for President!"
The team was also ceremoniously granted the keys to the city in front of City Hall.
This is just the second New York City tickertape parade for a women's championship team.
The first was held in July 2015 after the women's national team defeated Japan 5-2 to win the World Cup.