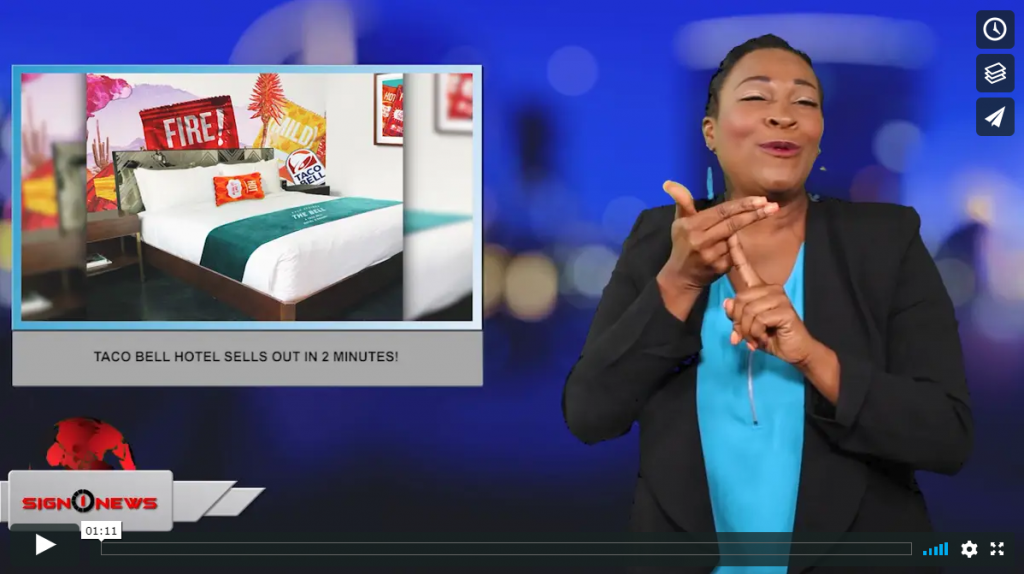 Transcript
Taco Bell opened up reservations at its new pop-up hotel in Palm Springs, California and fans loved it!
It took only two minutes for the 70 rooms to sell out.
And the rooms didn't come cheap.
Rates started at $169 a night.
The Bell Hotel and Resort will only be around for four days, August 8 through August 12.
The pop-up hotel will feature taco decor, Taco Bell breakfast delivered to guests in the mornings and yes, sauce packet floats in the pool.
There is also an on-site salon with Taco Bell inspired nail art and hairstyling services.