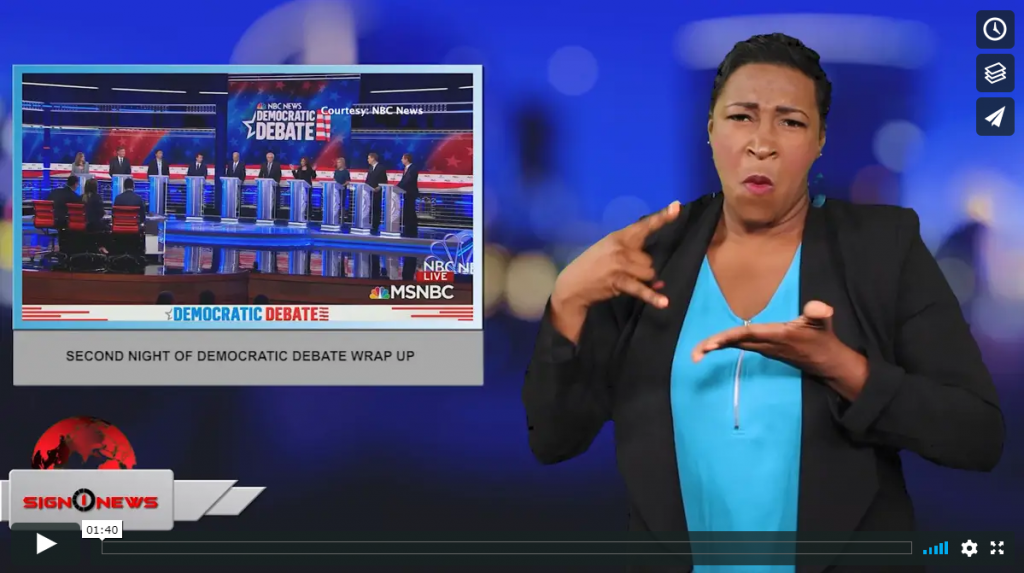 Transcript
Here's a quick recap of last night second Democratic primary debate.
Unlike the first debate on Wednesday night, Thursday night's debate was more heated as the 10 candidates battled it out.
The moment that will be remembered the most was the exchange between Senator Kamala Harris and former Vice President Joe Biden.
Harris blasted Biden for his recent remarks defending his work with segregationist senators in the 1970s.
Harris said Biden's efforts to stop the Education Department from enforcing busing to integrate schools hurt a little girl in California.
Harris said "That girl was me!"
Biden quickly shot back saying Harris mischaracterized his position on busing.
The other candidates took aim at Senator Bernie Sanders, seeking to highlight their differences on healthcare and Sanders' plan for free college.
The next Democratic debate will be July 30 and 31st in Detroit.