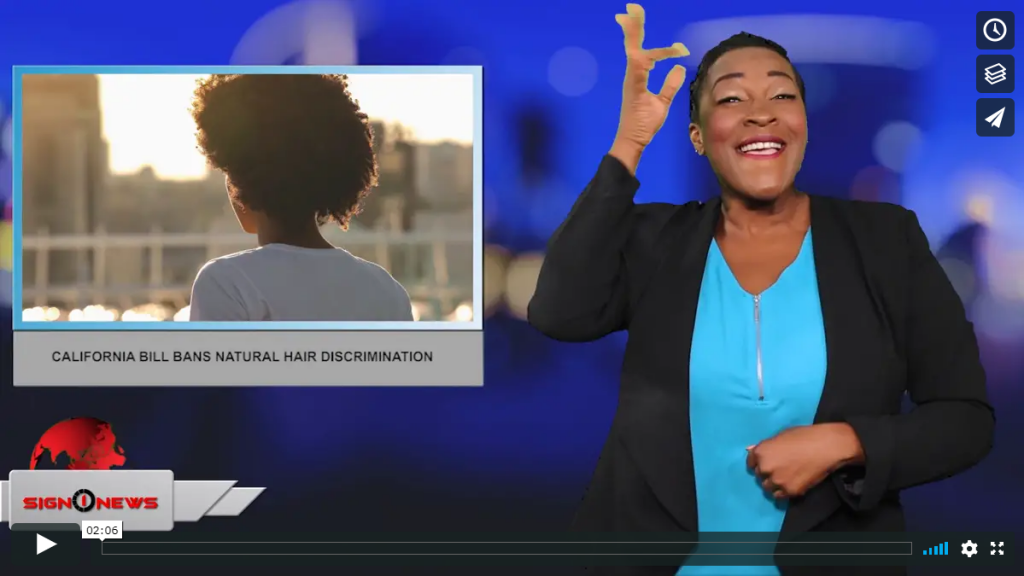 Transcript
California just became the first state in the country to pass a bill banning natural hair discrimination.
The Crown Act was introduced by Democratic Senator Holly Mitchell.
She says the bill is similar to other state and federal laws that protect against discrimination due to religious hairstyles and head coverings.
The Crown Act is designed to educate the public about the unique hair qualities of black hair textures and to change commonly held myths and misconceptions about what constitutes professional hairstyles in the workplace, schools, media and even military.
Mitchell says African-American men and women have often had to endure expensive, painful and even dangerous chemical treatments to change their hair to conform to "beauty standards".
California lawmakers voted on Thursday and the bill passed by a unanimous 69-0 vote.
It now heads to the governor's desk to be signed into law.