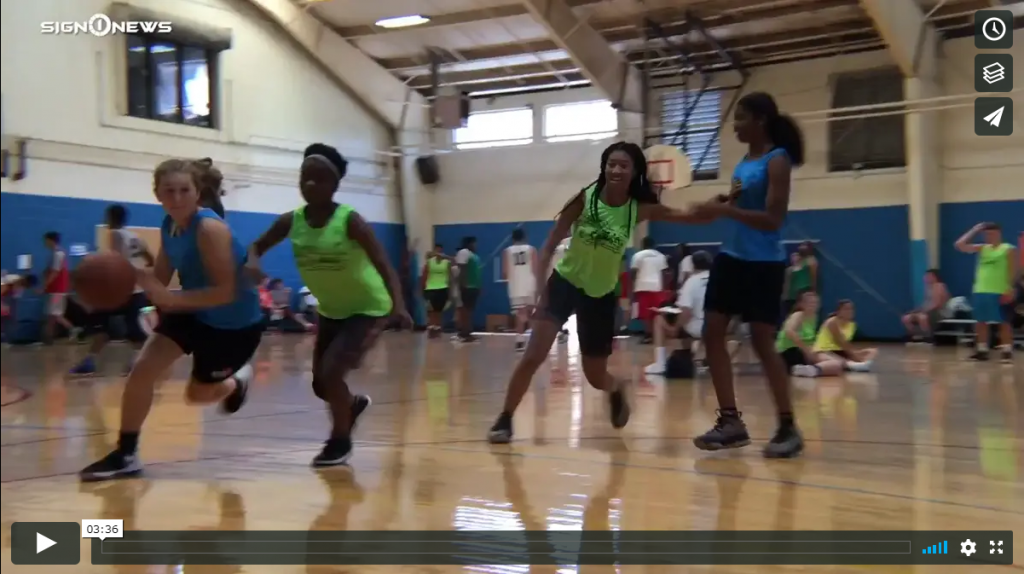 Transcript
By now the hundreds of kids that attended Mike Glenn's Deaf All-Star basketball camp in Atlanta have made it home and are basking in the memories of an amazing week of competition, new experiences and new friendships.
I attended the camp many years ago and I can tell you, the memories from that camp will last a lifetime.
So for all of you parents out there are wondering what your kids were doing for a week, Sign1News has put together a behind-the-scenes, never-seen-before video montage recap of the week.
Watch closely to see if you could spot your kid in action.