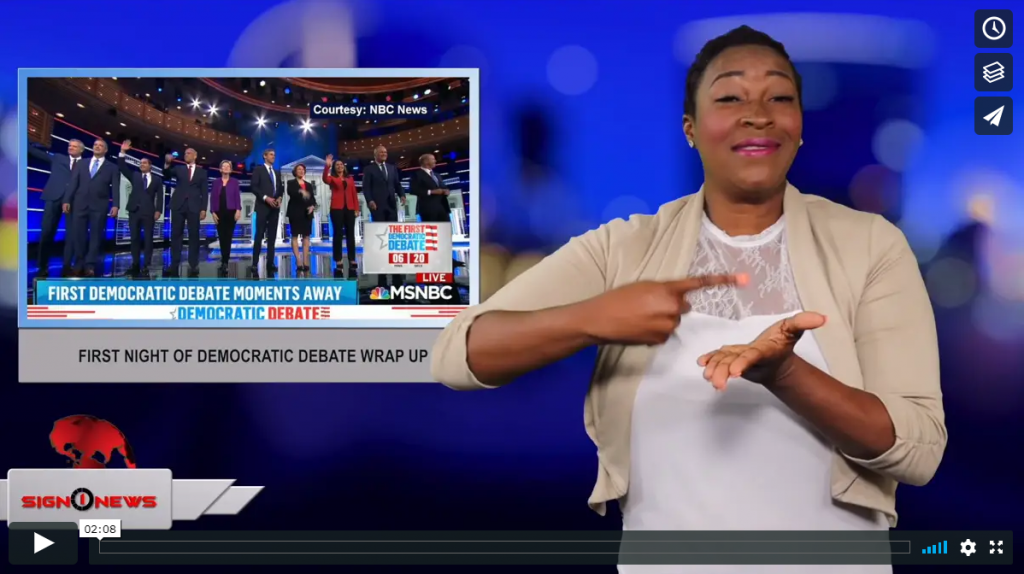 Transcript
Here's a quick recap of last night's first Democratic primary debate.
All images are courtesy of NBC News.
The goal of the 10 Democratic presidential hopefuls was to make their pitch to voters, make a good first impression and give themselves a boost in the polls.
The candidates tackled a series of issues from immigration, the economy, equal pay to healthcare and foreign-policy.
Senator Elizabeth Warren of Massachusetts dominated the first half of the debate, being asked four questions before the other nine candidates were asked two.
New York Mayor Bill DeBlasio and former Housing and Urban Development Secretary Julian Castro both attacked fellow debater former representative Beto O'Rourke on issues of immigration and healthcare.
O'Rourke got the third question of the night about economy and answered in Spanish in an attempt to reach Spanish voters.
New Jersey Senator Cory Booker and Julian Castro also offered remarks in Spanish, making it by far the most Spanish that has ever been spoken on a presidential debate stage.
Tonight (Thursday) the remaining 10 Democratic candidates will debate in Miami, including former Vice President Joe Biden.