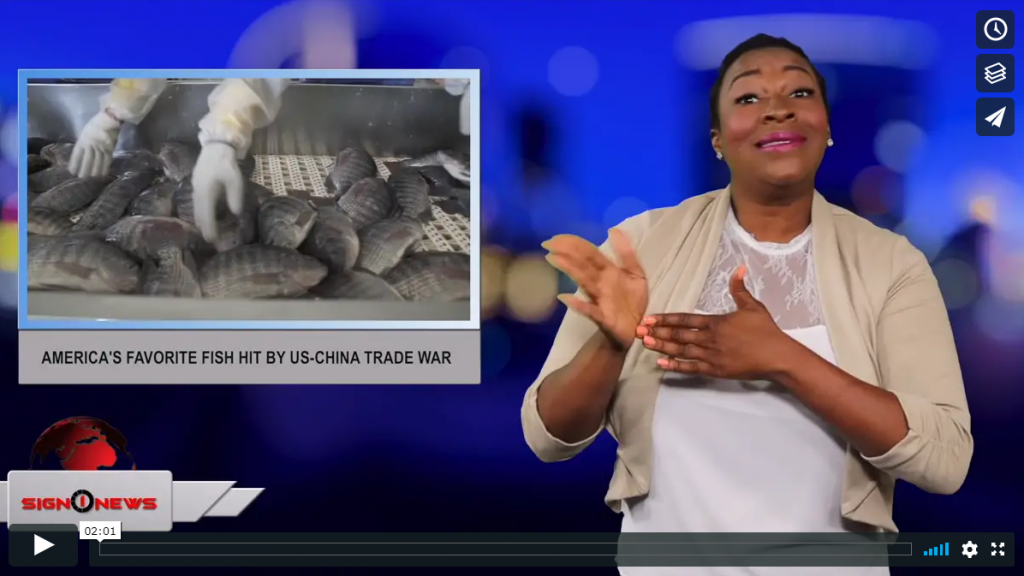 Transcript
Americans really like tilapia!
Consumer reports show Americans eat hundreds of thousands of tons of it each year.
75 percent of tilapia imports come from China.
Last year that equaled about $22 million.
But earlier this year the Trump administration raised tariffs on $200 billion worth of Chinese imports including tilapia.
The new 25 percent rate really kicked in this month and fisheries in China felt it.
Orders from America dropped by 20 percent.
But for those US businesses that still choose to buy China-imported tilapia, the price has gone up, in some cases by as much as 25 percent.
Which means importers face a choice: absorb the increased cost themselves or pass it on to consumers in the form of higher prices.
Unfortunately it's not just tilapia.
Salmon, tuna and all kinds of seafood face the same tariffs.