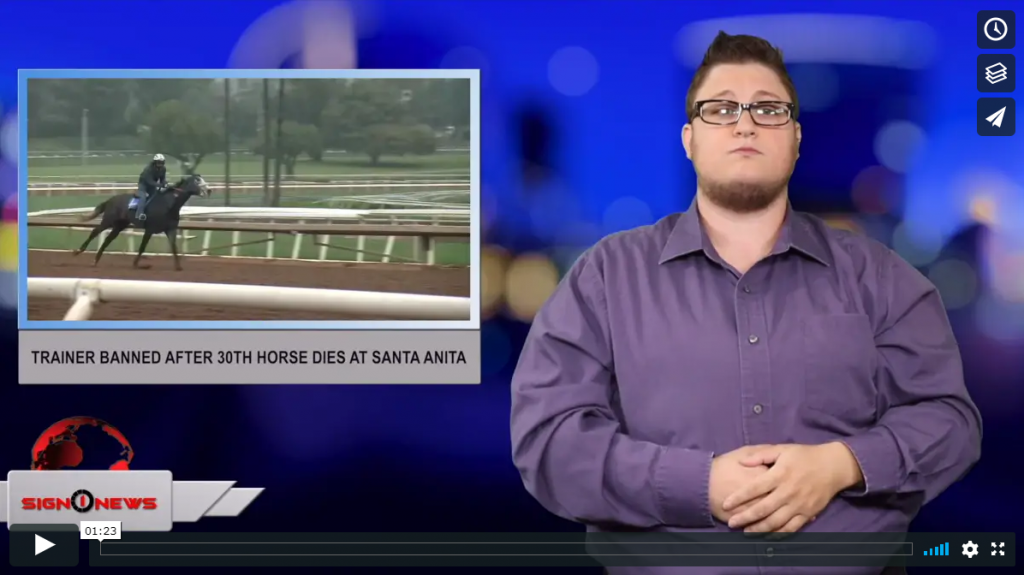 Transcript
Hall of Fame horse trainer Jerry Hollendorfer has been banished from Santa Anita racetrack in California after a 30th horse died there this racing season.
The decision came after the horse American Currency died in a training accident Saturday morning.
29 other thoroughbreds have died since December but it's still unclear why.
Hollendorfer trained four of the dead horses including American Currency.
A number of trainers have been under investigation over the deaths and some results are expected to be announced after Sunday.
After Saturday, Santa Anita has no races scheduled until November.