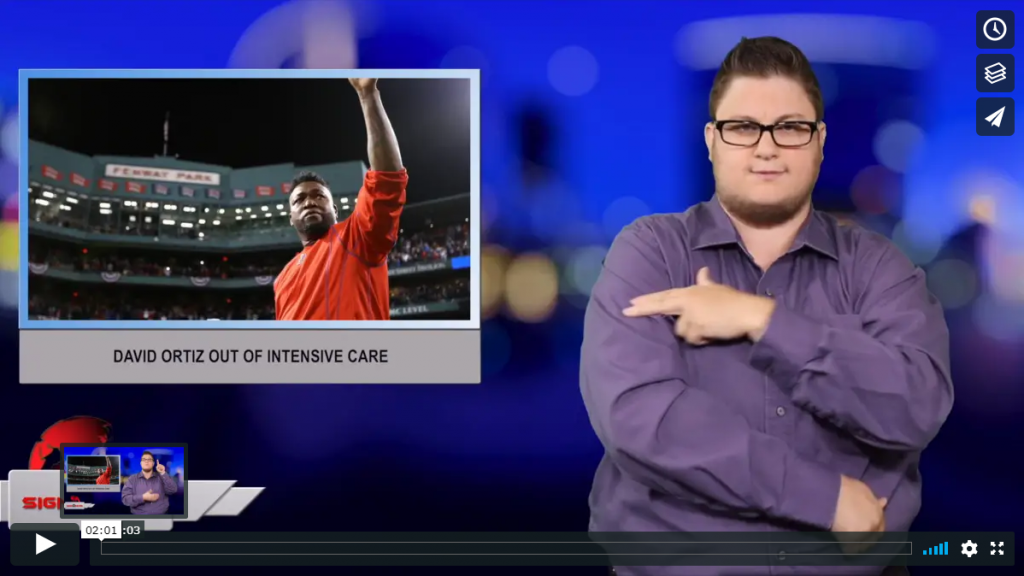 Transcript
Two weeks ago former Boston Red Sox star player David Ortiz was shot in the back while sitting at a club in his native country Dominican Republic.
According to his wife, Ortiz is now out of intensive care.
He is still at Massachusetts General Hospital listed in good condition.
A total of 11 suspects are in custody in connection with the shooting.
Two suspects are still on the run.
Authorities in the Dominican Republic initially called the shooting a murder for hire plot but now they say Ortiz was not the intended target of the shooting.
They say a friend of Ortiz's who shared a table with him at the club that night was the target.
But many Dominicans, who are suspicious of their government, question the validity of the theory that it was a case of mistaken identity.
Ortiz is a strapping 6'3″ tall, weighs 250 pounds and has a dark complexion.
His friend is smaller, thinner with a light complexion.
Plus many Dominicans say Ortiz is one of the most famous and recognizable athletes in the world and a superstar in his home country.
One resident said a breast-feeding baby can identify David Ortiz.