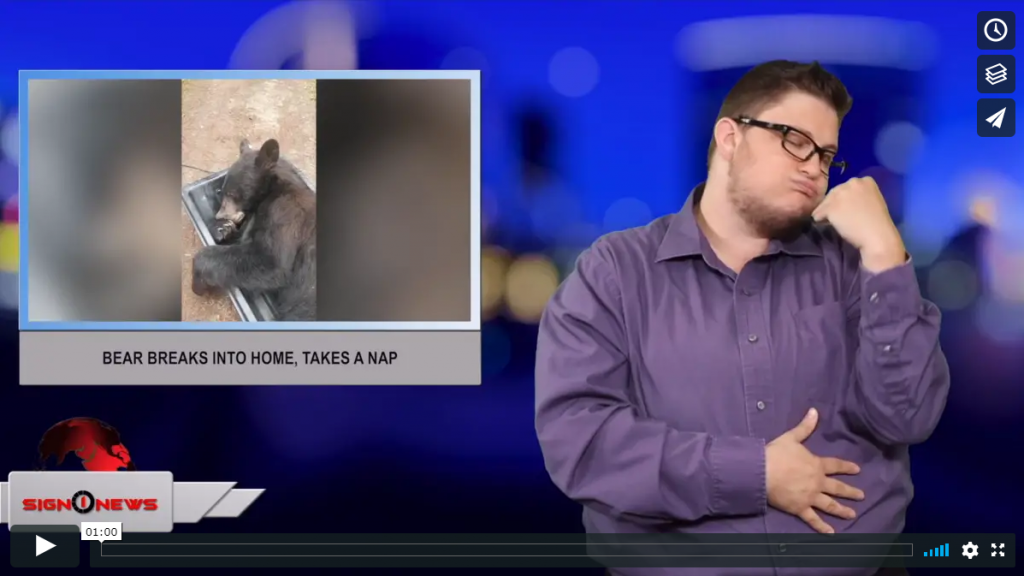 Transcript
A four-legged heavy-eyed bear surprise deputies in Montana.
They say they found this bear taking a nap in someone's mud room Friday morning.
Deputy say the bear got into the home and somehow dead bolted the lock from inside.
The bear then started ripping the mudroom apart before he apparently got tired and decided to snooze for a while.
He didn't even try leaving when deputies opened the door.
So wildlife officials tranquilized the bear to relocate him.
Deputies say this should be a reminder to homeowners to keep their homes locked.