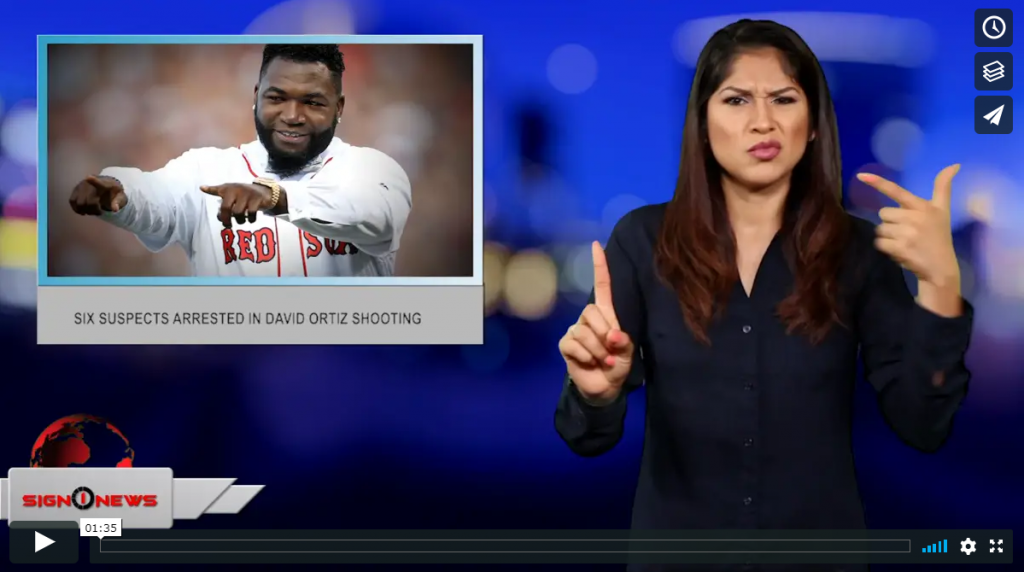 Transcript
Dominican police have arrested six people in connection with the shooting of former Boston Red Sox star baseball player David Ortiz.
Ortiz was shot in the back at a bar he frequented in Santo Domingo on Sunday.
Police say Rolfi Ferreira Cruz shot Ortiz and has confessed to pulling the trigger.
Cruz escaped on foot after shooting Ortiz.
His alleged motorcycle getaway driver Eddy Garcia was captured and beaten severely by the enraged crowd with what police called "blunt objects."
Garcia has been charged with being an accomplice to attempted murder.
Police say it was a coordinated paid hit involving at least six alleged hired killers.
Several of them waited in parked cars near the scene of the shooting.
The alleged shooter and driver conferred with other members of the group in two cars just before the shooting.
Police say the group's alleged ringleader nicknamed "El Cirujano" or "The Surgeon" is still at large.
Police say this group of alleged hired guns went to great lengths to try and kill one of the country's most beloved baseball players.
But investigators say they still don't know why.