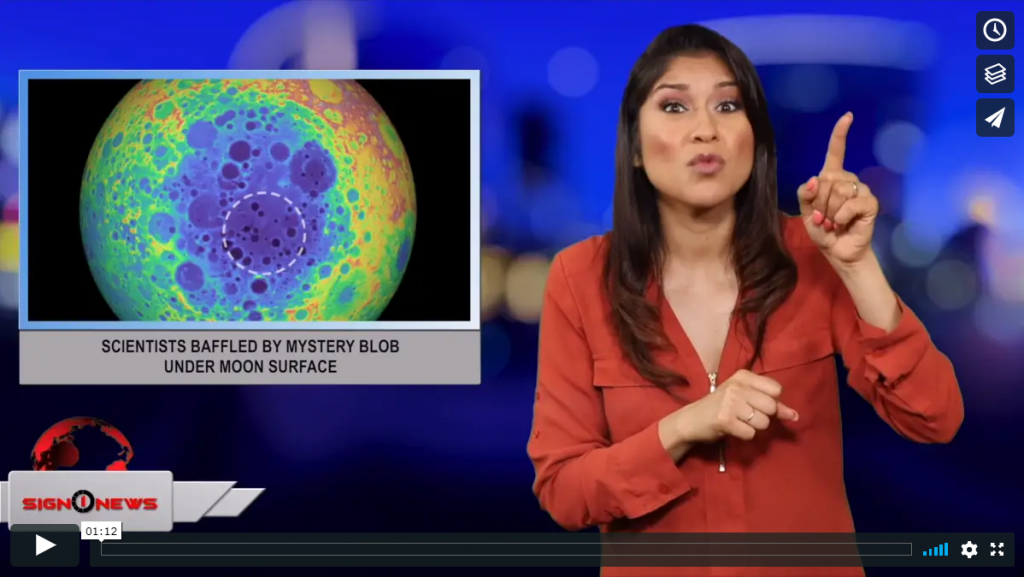 Transcript
Astronomers are scratching their heads over a huge lump beneath the moon's surface.
They say it's about five times larger than Hawaii's Big Island and you can see it inside that circle.
But scientists at Baylor University who discovered the mass are not sure what it is.
It lies at the bottom of a huge crater created by an asteroid impact about 4 billion years ago.
One theory is the mass is metal left over after the impact.
If that's true, the mass would be a gold mine for scientists exploring the history of our solar system.