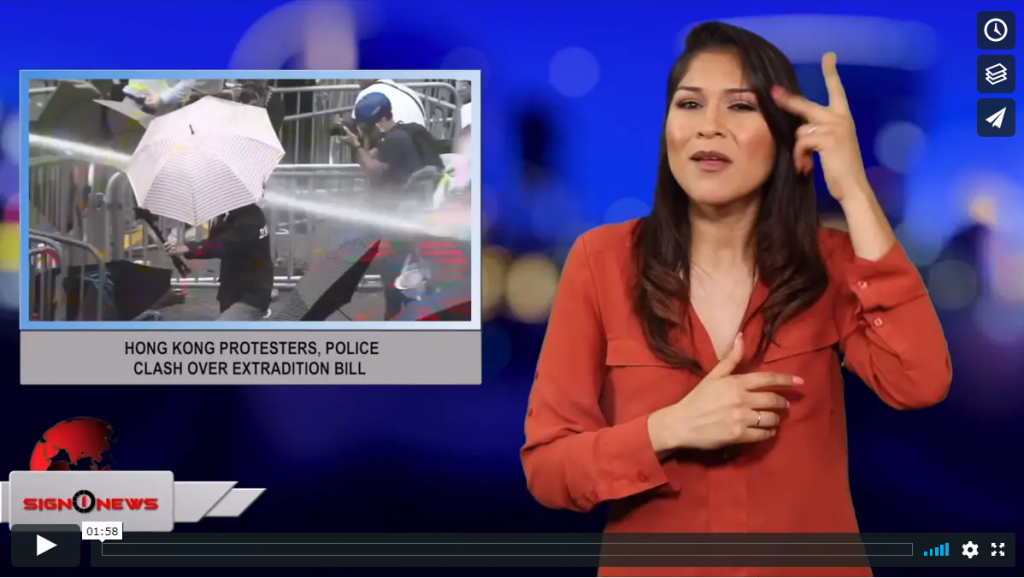 Transcript
Hong Kong's government has postponed the second reading of a contentious extradition bill after tens of thousands of protesters blocked roads around the legislative council.
The proposed law would make it easier to extradite fugitives to mainland China.
Peaceful protest began on Sunday when 1 million people took to the streets.
But on Wednesday police showed up in riot gear, fired a water cannon and used pepper spray on protesters.
Hong Kong is part of China but it has separate laws that follow the UK system and no capital punishment, unlike China.
Many people fear the proposed exhibition law means Democratic activists, journalists and foreign business owners could be taken from Hong Kong to China for political and inadvertent business offenses.
But government officials say the bill would only target fugitives who are charged with serious crimes and not for the law-abiding general public.