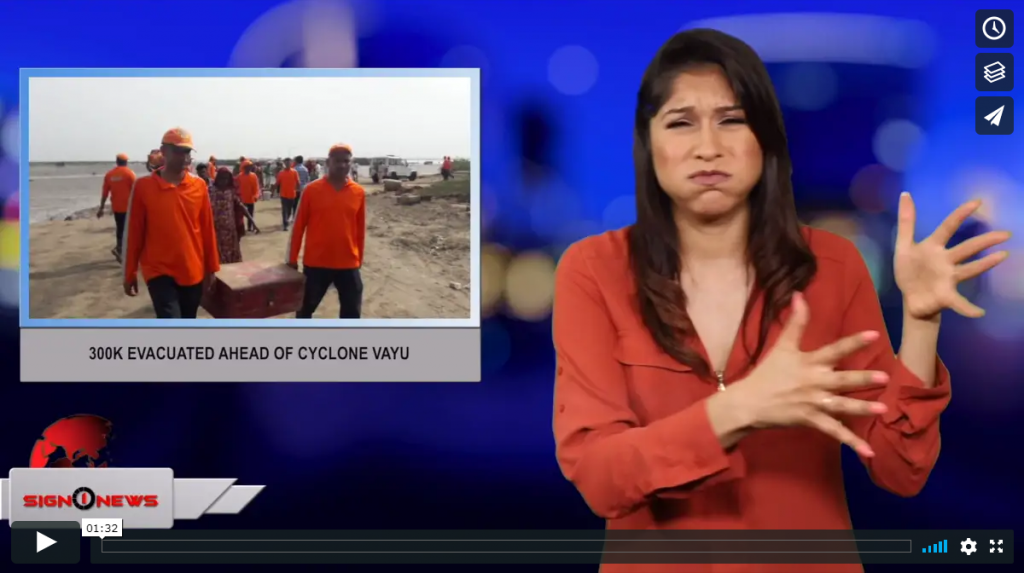 Transcript
6 million people in northwest India could be impacted by tropical cyclone Vayu.
The massive storm is expected to make landfall in the next 24 hours.
Forecasters say the wind could be in excess of 75 mph, making it the strongest cyclone to strike the area in decades.
Nearly 300,000 people are said to be evacuated to 700 shelters.
Schools and colleges in the path of the storm are closed until Friday.
This is the second major tropical cyclone to threaten India this year.
Cyclone Fani struck in May, killing dozens of people.
But government officials say the death toll was kept relatively low thanks to the evacuation of more than 1 million people before the storm made landfall.