Transcript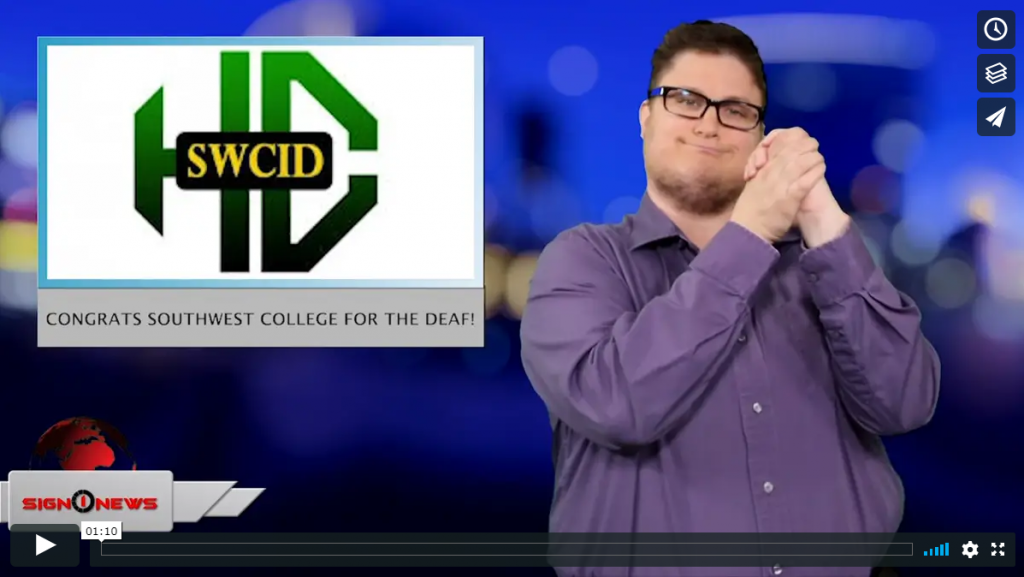 We want to send a big congratulations to South West Collegiate Institute for the Deaf in Big Springs, Texas.
Starting in September of this year, the two-year liberal arts school will go by the name South West College for the Deaf.
The school's Board of Trustees met on Monday and announced the name change had passed the Texas legislature and has been signed into law.
School officials say people can start using the new name now but it will take a little longer to change signage, stationery and other written forms.
Again congratulations South West College for the Deaf.
And a big thank you to Sign1News viewer Dominick Bonura for passing the exciting news on to us.