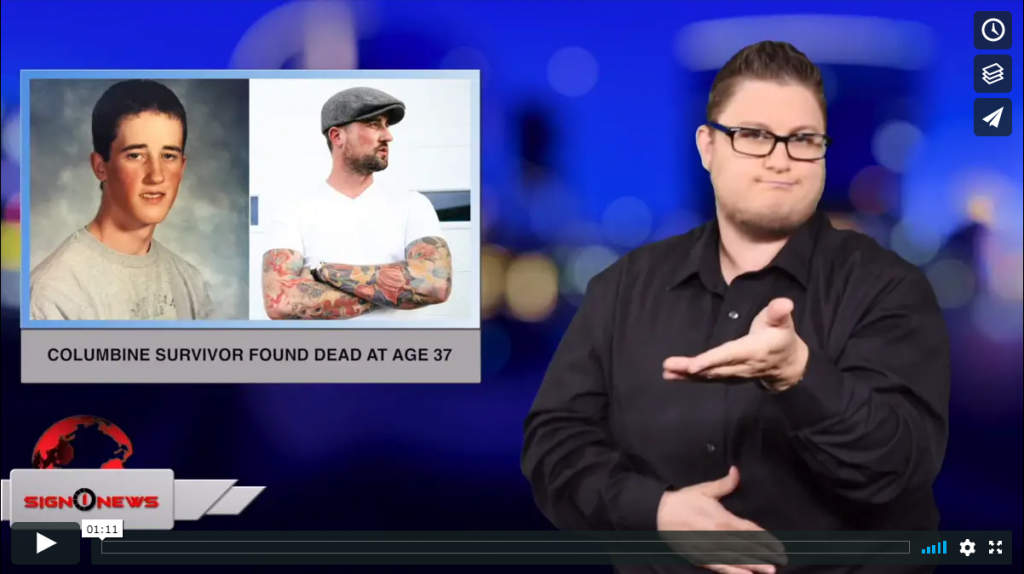 Transcript
Twenty years ago Austin Eubanks was one of the survivors of the 1999 mass shootings at Columbine high school in Colorado.
He was shot in the hand and knee while seeking cover under a library table.
His best friend was killed instantly right next to him.
Eubanks was given strong medication to ease the pain.
He later said within a matter of weeks, he developed an opioid addiction.
He was 17 years old at the time and he struggled with the addiction well into his 20s.
Last night Eubanks was found dead in his Colorado home during a welfare check after he did not answer his phone.
No foul play is suspected.
An autopsy is scheduled for Monday to determine the cause of death.
Eubanks was 37 years old.