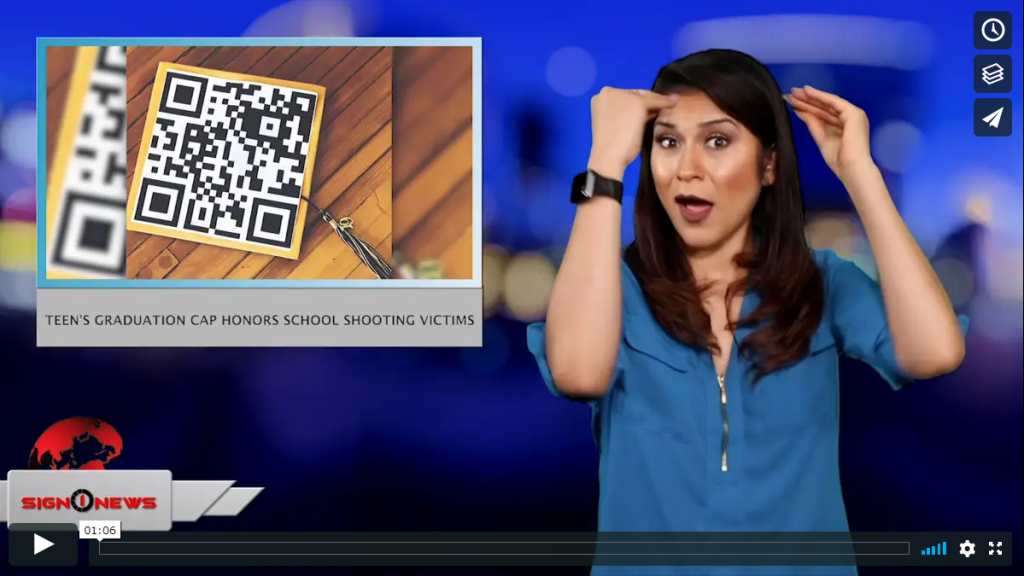 Transcript
18-year-old Gina Warren of Ashville, Ohio graduates from Teays Valley high school this weekend.
This is her graduation cap.
Warren decorated the cap with a QR code that, when scanned into a smart phone, sends users to a list of high school students killed in the US.
The list starts with last week's shooting at a Denver-area STEM school and ends with the 1999 Columbine high school massacre.
Warren says the list is ridiculously long and starts with the words "I graduated. These high school students couldn't."
She says her goal is to honor those killed in school shootings and to keep their memories alive.