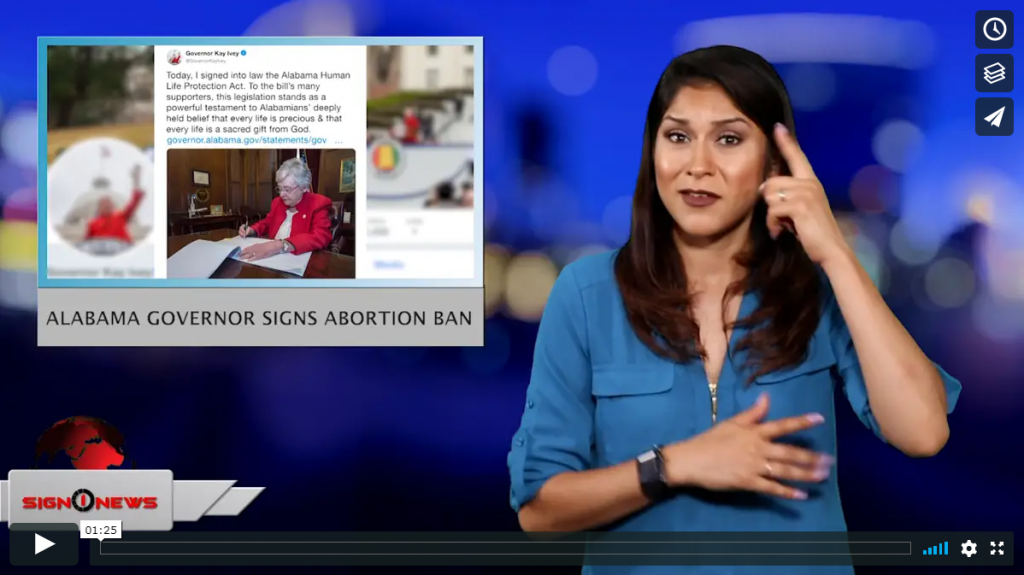 Transcript
Today Alabama governor Kay Ivey signed the most restrictive abortion law in the country.
If the new law goes into effect, it would ban abortion at every stage of pregnancy.
Those seeking an abortion would not be punished but doctors performing the procedure would face 99 years in prison.
Women would only be able to get an abortion if their life is at risk.
There is no exception for rape or incest.
Alabama joins four other states this year that passed bills limiting abortion and 11 other states that introduced similar legislation this year.
In Alabama Planned Parenthood promises a fight, saying the law is unconstitutional and will be challenged in court.
Alabama lawmakers supporting the law say "Go ahead!"
Their bill is specifically designed to go to the Supreme Court.