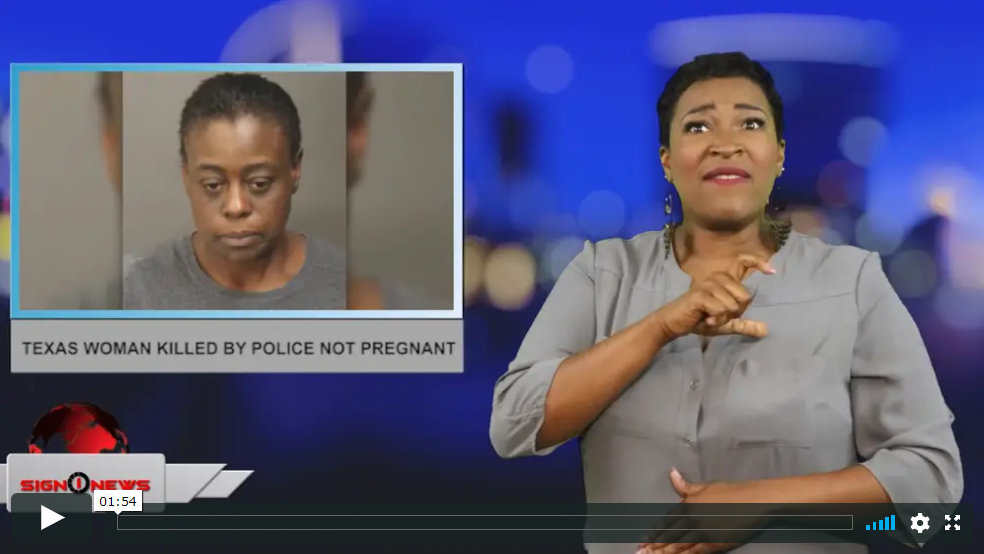 Transcript
Police in Baytown, Texas are asking the person who shot this video to please come forward.
The cell phone video captured the moments before a police officer shot and killed 45-year-old Pamela Shantay Turner at an apartment complex.
The officer was attempting to arrest Turner late Monday night.
The situation escalated as Turner screamed at the officer, asking him why he was arresting her and telling him that she was pregnant.
Authorities say after the officer deployed his taser, Turner grabbed it from him, forcing him to draw his weapon and fire multiple rounds.
Turner was pronounced dead at the scene.
Police also say she was not pregnant.
Now the community is demanding answers over whether the shooting was justified.
However many people in the complex who were witnesses to the shooting say they are too scared to come forward.
Las Vegas police have released the shocking video of a woman pushing an elderly man off a bus.