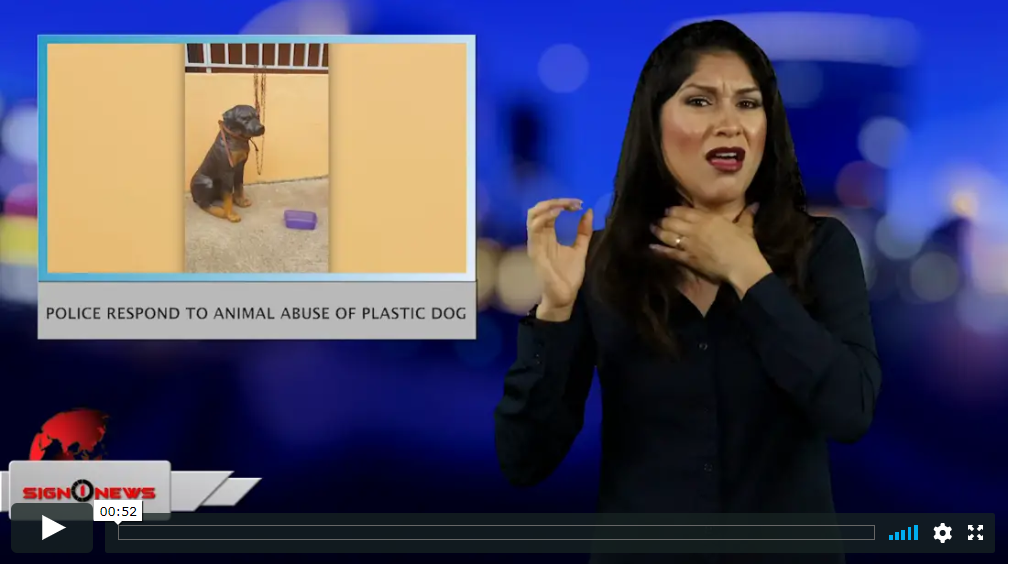 Transcript
What would you do if you thought that a Rottweiler dog was being mistreated by its owners?
An anonymous tip to the police in Brazil said that the dog had spend days chained in the same place, exposed to the weather without any food.
Investigators went to the site only to find out that it was a plastic dog, the kind used to decorate gardens.
The ownwers told the officers their intention was to chase away potential criminals and that they decided to chain the dog and put a plate of food by its side to make it look real.
Well looks like it worked!