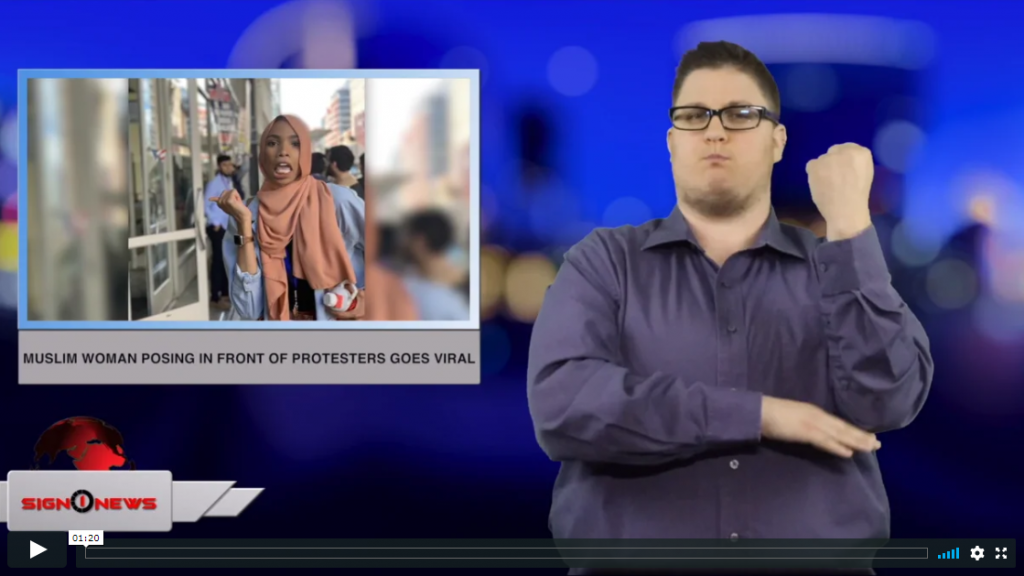 Transcript
Check this out.
24-year-old Shaymaa Ismaa'eel posed in front of anti-Muslim protesters at the Islamic Circle of America convention in DC over the weekend.
The pictures have gone viral.
Muslims from across the country came together for workshops, lectures and community.
Outside, a group of men stood holding up signs saying things like "Islam is a religion of blood in murder."
Ismaa'eel says she wanted to combat their hatred with kindness.
She posed with the universal peace sign and a big smile while the protesters continued to yell at her.
Ismaa'eel included a quote from the prophet Muhammed that reads "Kindness is a mark of faith. Those who aren't kind have no faith."