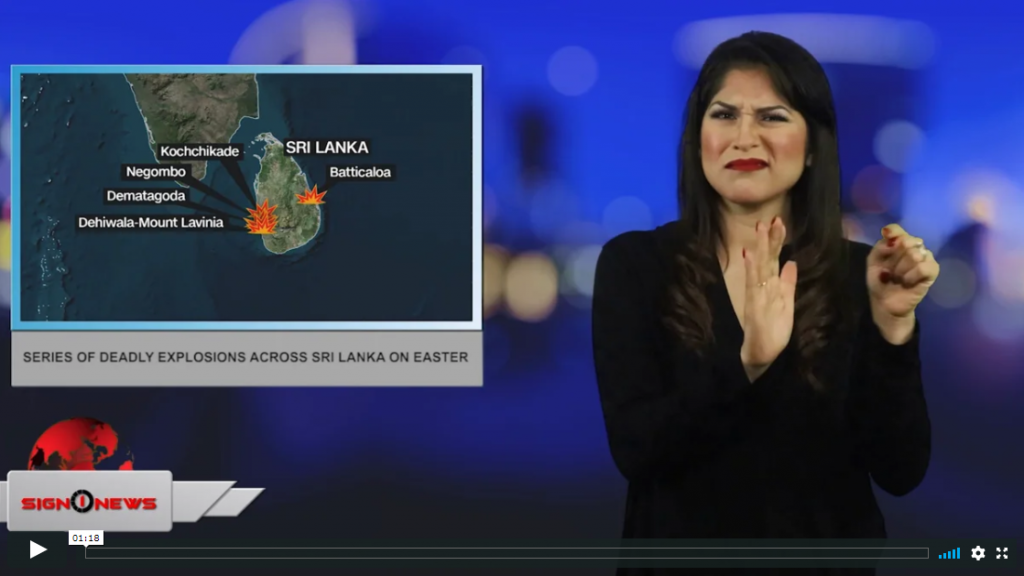 Transcript
More than 200 people were killed and hundreds more injured all across Sri Lanka as a result of eight coordinated explosions.
This video shows the moment of one of the explosions.
The blast took place simultaneously at several churches and luxury hotels on Easter Sunday, one of the holiest days of the year for Christians.
Secretary of State Mike Pompeo says several US citizens were among those killed.
Very little is known about who is behind the explosions but investigators say three police officers were killed at a house raid while investigating the attacks.
When police started questioning the suspects, there were two explosions in the house.
Pope Francis led Easter Mass in Vatican Square where he offered heartfelt condolences to the victims of the bombings.
Starting at midnight the Eiffel towel in Paris will go dark to pay tribute to the victims.