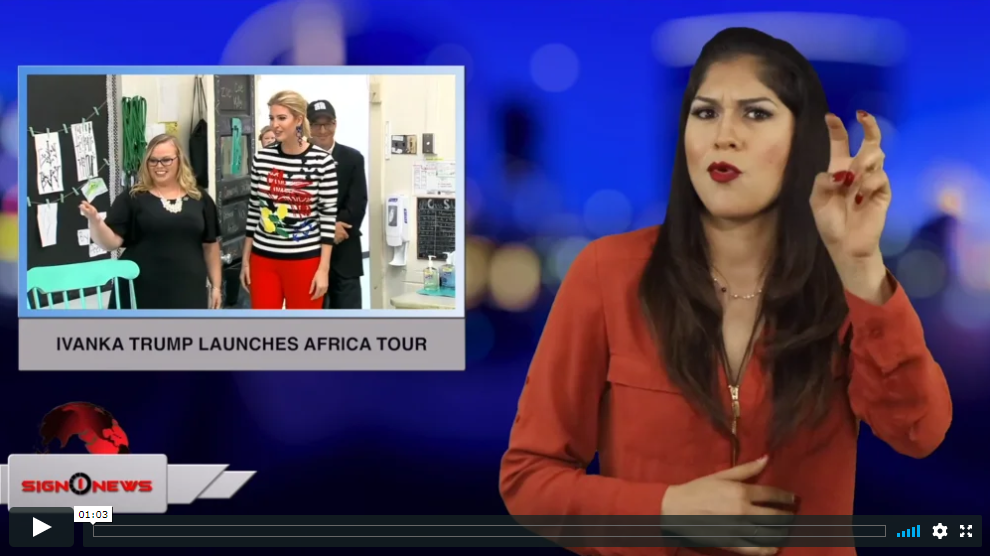 Transcript
Ivanka Trump is starting a tour of Africa to promote her women's global development and prosperity program.
Trump, who as is an advisor to President Trump, is now in Ethiopia to meet with women working in the coffee industry.
She will also tour a female-run factory that produces household furnishings and other products.
On Monday Trump will attend a conference with high profile Ethiopian women including Ethiopia's first female president.
Trump also plans to visit the Ivory Coast where she will attend the We-Fi West Africa regional summit, part of the initiative she rolled out with the World Bank in 2017.