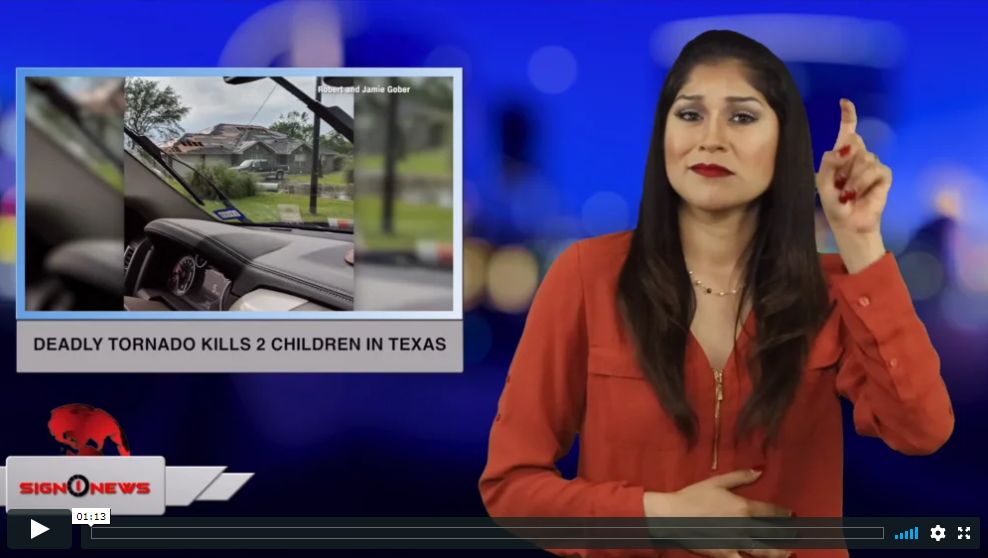 Transcript
Deadly tornadoes ripped through Texas today.
Two children, ages 3 and 8, were killed when a tree fell on their car.
They were in the backseat while their parents were in the front seat.
The parents were unharmed but the two children were pronounced dead at the scene.
Some residents were trapped in their homes due to falling trees and debris.
The entire town of Franklin, Texas lost electricity.
Meteorologists say the same storm that tore Texas is moving east.
Forecasters say 80 million Americans are at risk of life-threatening winds, strong tornadoes and large hail.