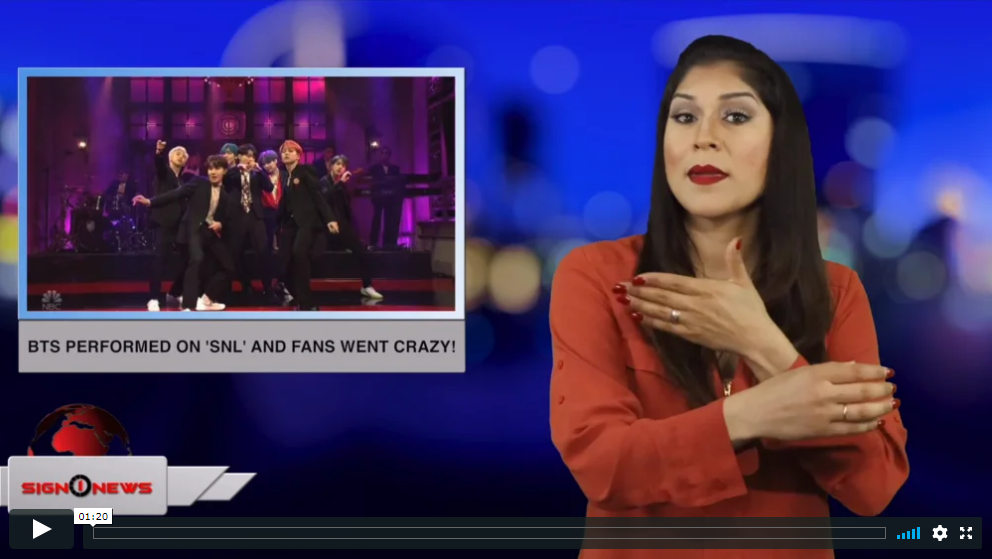 Transcript
Last night boy band BTS performed on Saturday Night Live and fans went crazy on social media!
The seven-member music sensation is the first Korean pop, or K-Pop, group to perform on SNL.
Korean pop music has been steadily growing in popularity but BTS has reached global success.
BTS fans call themselves Army and they showed up in full force on Twitter and Instagram during the band's to performances.
One woman posted "My daughter is making really weird mouth noises watching BTS on SNL and just had to take her hoodie off because she is sweating."
The group's new album "Map of the Soul: Persona" is expected to smash international sales records.
Pre-orders have already exceeded 3 million copies.