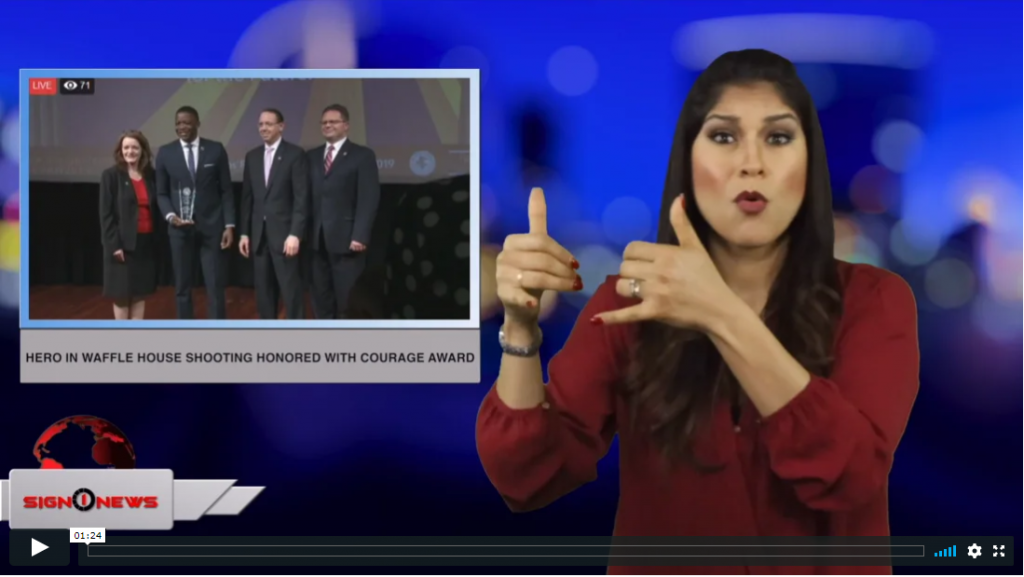 Transcript
James Shaw Junior, the man credited with disarming a gunman inside a Tennessee Waffle House nearly a year ago, was honored Friday in Washington DC.
He received the 2019 Special Courage Award from the Justice Department during its National Crime Victim Service Awards ceremony.
It is given out to survivors who show bravery during challenging times or others who step in to save victims.
On April 22 of last year, Shaw was a customer eating at the Nashville area restaurant when a gunman came in and opened fire.
Despite being grazed by a bullet, Shaw jumped to action to wrestle the gun away from the shooter.
Four fellow patrons were killed but Shaw was recognized for saving the lives of many others.
30-year-old Travis Reinking awaits trial on four counts of criminal homicide in the case.