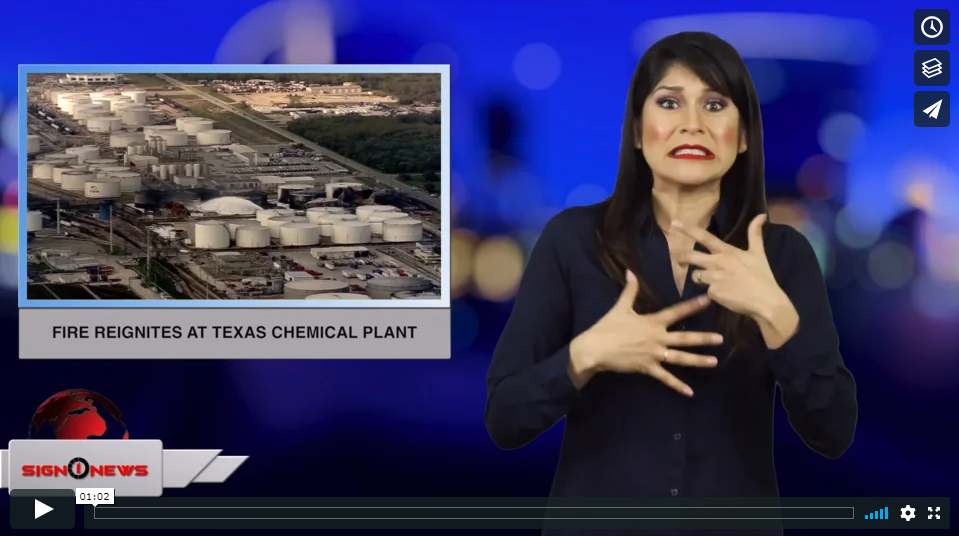 Late last night, the chemical plant fire just outside Houston, Texas reignited.
It happened just a few hours after a wall that surrounds the 15- tank farm partially collapsed.
The mayor of Deer Park tried to calm any fears of evacuations for surrounding communities.
Officials also addressed concerns about the city's water supply being contaminated, assuring residents that no dangerous chemicals have been detected.
However the state's Attorney General has now filed a lawsuit against the plant for violations against state's clean air act.
The cause of the massive chemical plant fire is still under investigation.