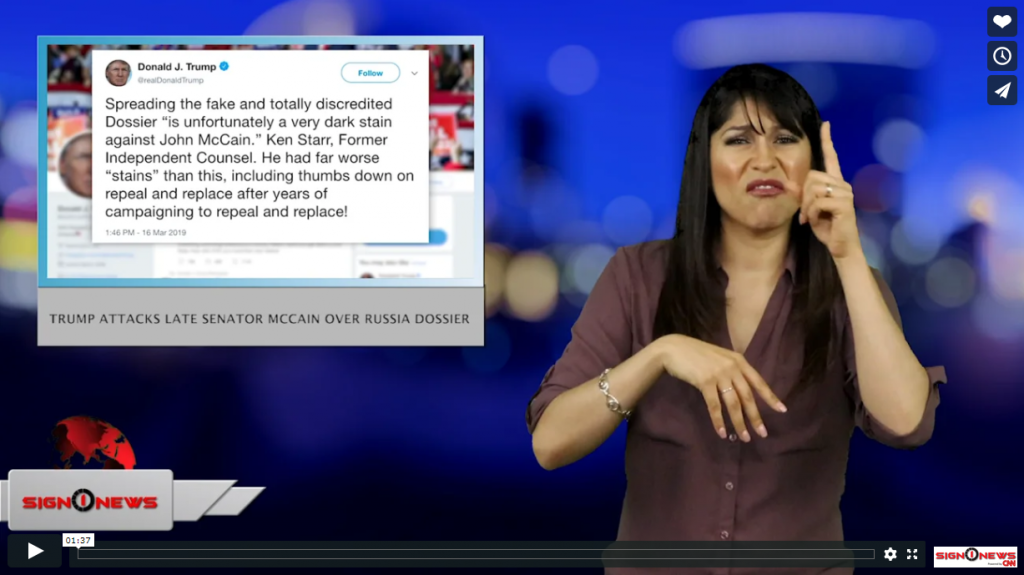 Transcript
President Trump and First Lady Melania Trump attended church service at St. John's Episcopal church today.
Just a few hours earlier, Trump took to Twitter to once again attack the late Senator John McCain.
And McCain's daughter Meghan McCain punched back.
It's his latest attack in Trump's years-long feud against McCain, who died in August.
This time, Trump targeted McCain's ties to the controversial Russia dossier as well as his vote against repealing Obamacare in July 2017.
Trump tweeted: "Spreading the fake and totally discredited dossier 'is unfortunately a very dark stain against John McCain.' He had far worse 'stains' than this, including thumbs down on repeal and replace after years of campaigning to repeal and replace!"
McCain's daughter tweeted back: "No one will ever love you the way they loved my father. I wish I had been given more Saturday's with him. Maybe spend yours with your family instead of on Twitter obsessing over mine."