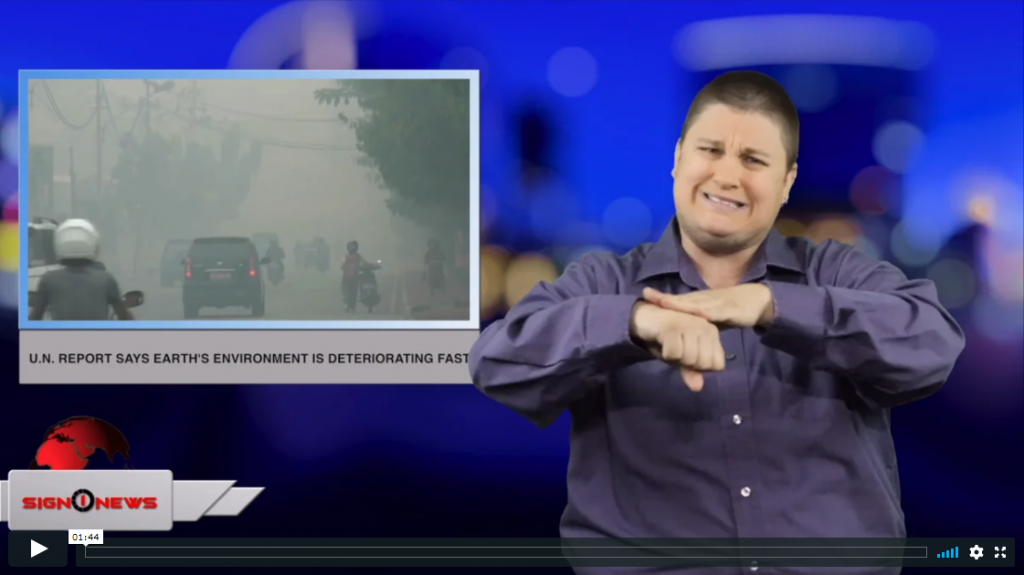 Transcript
A new United Nations report is triggering alarms over the fate of the environment and society as a whole.
The 700 page report released Wednesday warns that the global environment is degrading at a pace that could endanger, not just human health, but what it calls the "ecological foundations of society."
Authors say we need to drastically cut carbon emissions, improve water management and reduce pollution on a global scale.
If not, researchers say there could be millions of premature deaths caused by air pollution in parts of the world by the middle of the century as well as a continuation of what it calls a major species extinction event that could threaten global food and resource supplies.
But all is not lost.
The authors stress that we already have the science, technology and money to protect the environment.
But in many cases it is people – politicians, business leaders and members of the public – who continue to stand in the way of change needed to ensure a sustainable future.