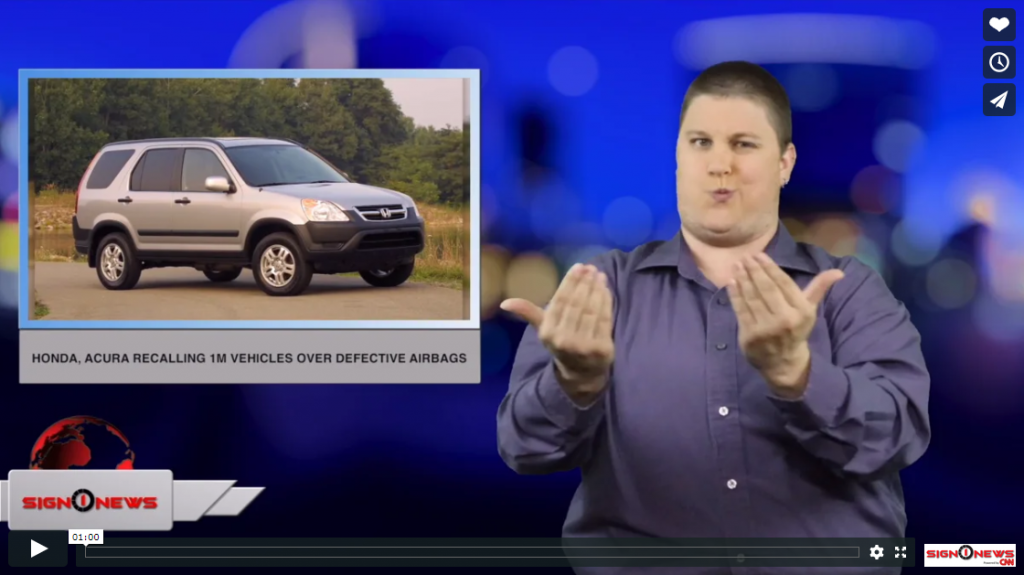 Transcript
Honda and Acura are recalling 1.1 million vehicles in the US because of defective Takata airbags on the driver's side.
The model years rage from 2001 to 2010.
Honda says the airbags that were previously replaced in an initial recall could still explode and hurl shrapnel if deployed.
Honda is asking anyone with affected vehicles to come to one of their dealerships to get the airbags replaced for free.
Go to free recalls.Honda.com or recalls.Acura.com to see if your car is affected by the recall.