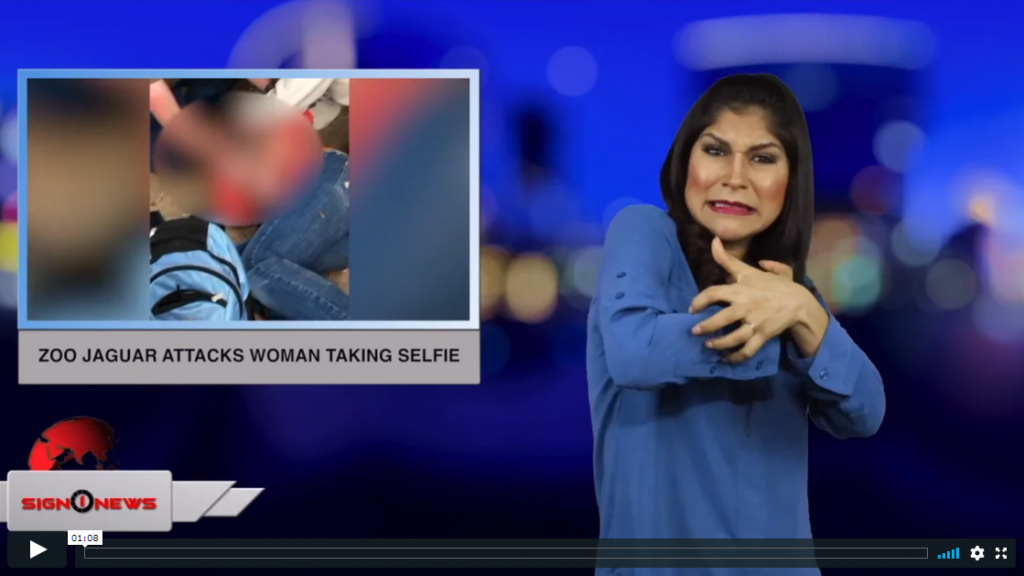 Transcript
A jaguar attacked a woman trying to take a selfie at the Wildlife World Zoo in Arizona.
Here you see her on the ground rolling around in obvious pain.
The zoo says witnesses saw her crossing over a barrier to take a picture of the jaguar.
That's when the animal reached out and attacked her arm.
Witnesses say they could see the animal's claws digging into the woman's flesh.
The jaguar eventually let go after a witness distracted it by shaking a water bottle through the cage.
The woman, who is in her 30s, was taken to the hospital but is expected to be okay.
The zoo tweeted a statement that said "At no time was the animal out of its enclosure. Please understand why barriers are put in place. Sending prayers to the family tonight."