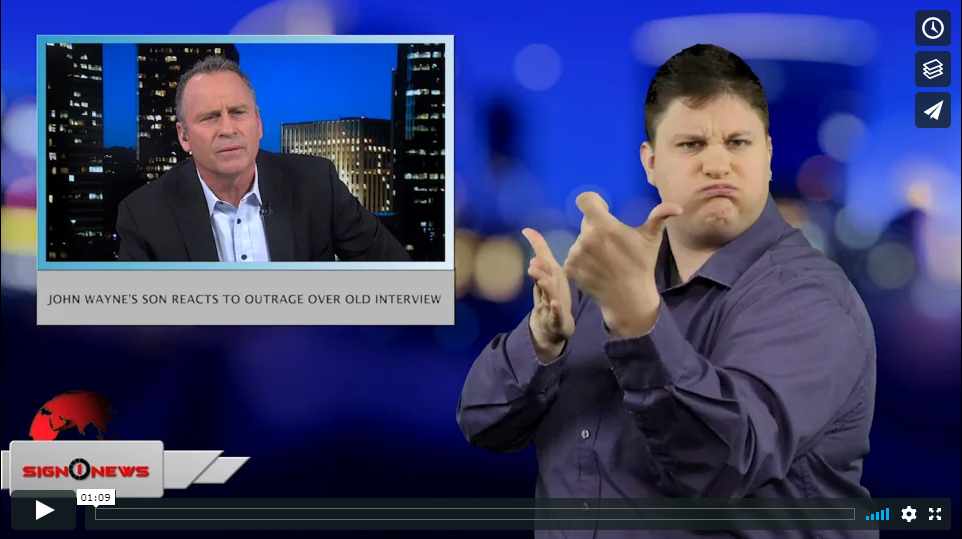 Transcript
John Wayne's son Ethan is addressing the controversy surrounding an interview his father gave Playboy magazine in 1971.
In the interview, Wayne used offensive terms to describe gay people, said African-Americans were too irresponsible to lead and called Native Americans selfish for not giving up their land.
As a result of the newly released interview, there are calls to remove John Wayne's name from the Orange County, California airport named in his honor.
Ethan Wayne admitted his father used terrible words in the interview.
But he also says it's not fair to judge the entirety of his father's life and legacy on one 8-hour interview from 50 years ago.