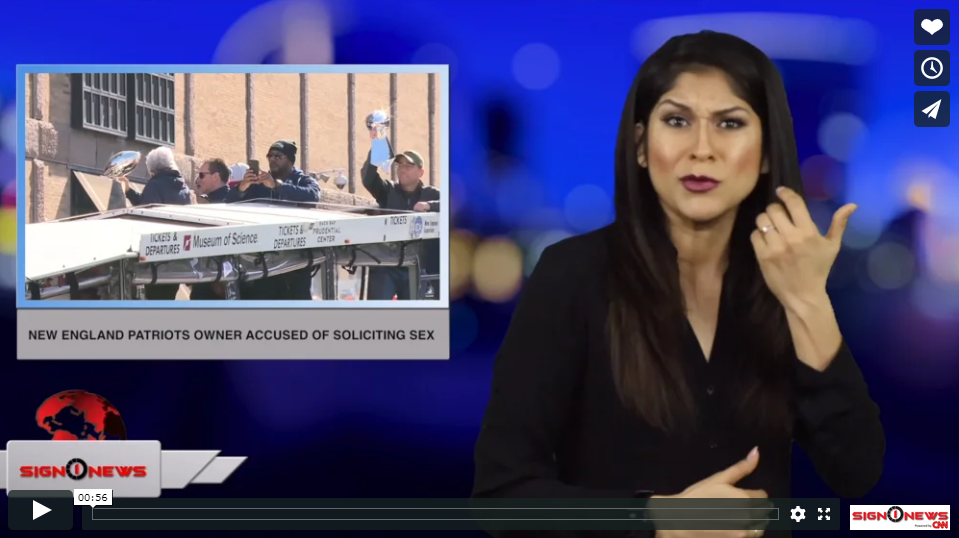 Transcript
Today New England Patriots owner Robert Kraft was charged with two counts of soliciting someone to commit prostitution.
Kraft and 20 other people were picked up as part of a sting operation at Orchids Asia day spa in Juniper, Florida.
Officers involved in the sting wore body cameras and police say they have video evidence against everyone being charged, including Kraft.
A police spokesperson says Kraft has been charged but not arrested.
A representative from the team said "We categorically deny that Mr. Kraft engaged in any illegal activity."