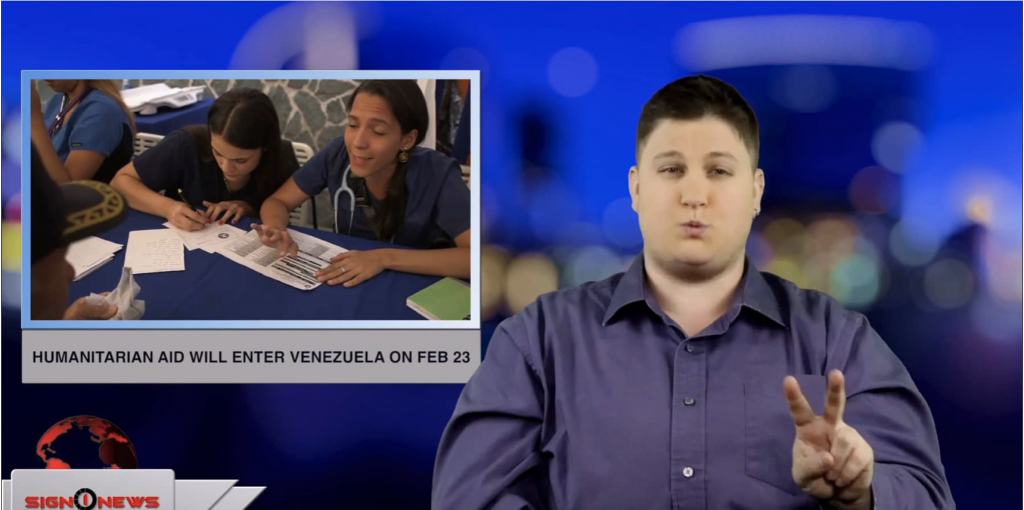 Transcript
Self-declared interim president of Venezuela Juan Guaido asserted in a press conference Monday that the humanitarian aid destined for Venezuelans will enter the country this Saturday, February 23.
For days, thousands of pounds of humanitarian aid has been stuck in the Colombian border city of Cucuta, while many Venezuelans desperately need those basic supplies to survive.
Guaido also made a call for people all over the country to protest on the same day.
The current president Nicholas Maduro is still giving no sign of bulking under the pressure from the international community to let humanitarian aid in.