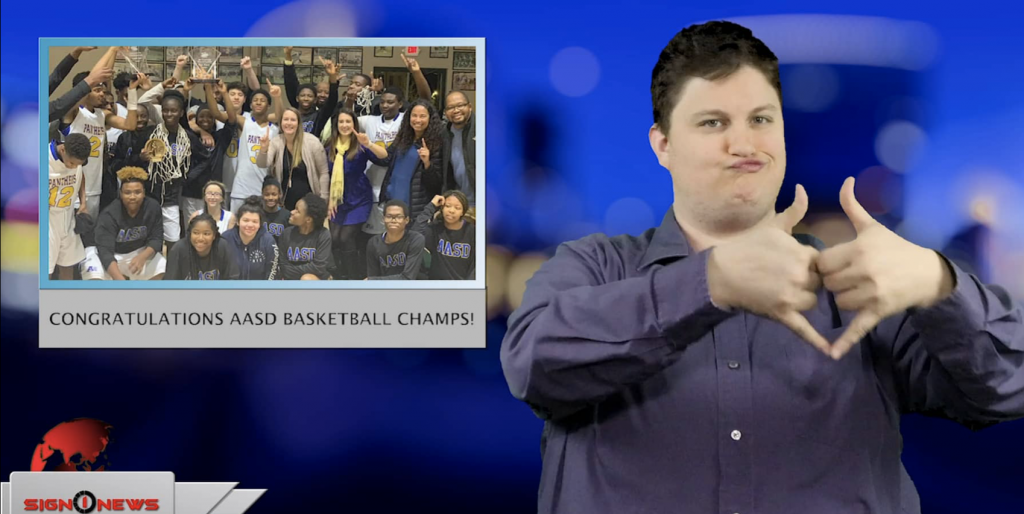 Transcript
Big congratulations to Atlanta Area School for the Deaf's boys and girls varsity basketball teams.
Both teams clinched Atlanta Athletic Conference championship trophies.
And made history in the process!
The Lady Panthers used their speed and athleticism to easily beat the Cottage School 61 to 25.
Player Lexi Strothers-Egleston set a new school record for the most points scored in the game with 37 points.
On the boys side, it was close.
After going back and forth with the Cottage School, the Panthers were able to sprint past their opponents to win 60 to 50 and clinched their first league championship in school history.
Awesome job AASD! We are very proud of you.